Here we go, guys! My top 5 YA Dystopia picks!
My Classic 5 Dystopia picks can be found here.
5. Across the Universe

Beth Revis's Across the Universe trilogy has such a neat plot, I mean yes a lot of Dystopian novels have the same elements [that's why I love them] but I loved that this one's setting was on a freakin ship! Best of both worlds; more sci-fi and all Dystopia! My only issues were with the style of writing, sometimes it was just a bit too awkward how she wrote the dialogue and the feelings were a little too well controlled at times for our lovely protagonist. I would say this has the lowest rating on my top 5 only because of this, otherwise, I really do enjoy it!
4. Matched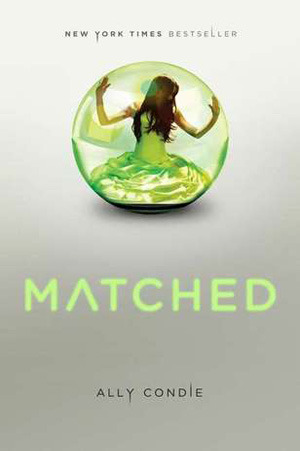 Condie's Matched trilogy is not only on my top 5 but it's one of the few series that I love to reread. This is the one that Eden Chip reminded me of a bit [no spoilers though] where science/statistics is used to give you the most compatible partner, but what if there was a glitch and you knew? What if there was someone else who could have been it? I really loved how she set it up and it was so chillingly good, had a bit of an echo of The Giver in it as well to me. The turmoil the characters go through is always one that tugs on my heartstrings a lot and is one of the reasons I reread it. It's got your typical love triangle trope but I think it does a great job of the nuances of feelings people go through in said love triangle. I could go on forever about this, but I'll refrain and move on.
3.  The Uglies


I have loved The Uglies trilogy since it came out, and yes there is a fourth book in the series but it's not connected to the characters…at all…and even the issues in it don't really connect…so…I don't connect it to the first three. Think about it! A world where beauty is valued over everything [sound a little familiar? Lol] and once you finally hit 16 you're no longer an 'ugly' someone who has kept their natural appearances, you get to become a 'pretty' you're made into a beautiful person…..so what happens if you don't go through with it? Is there anyone else left aside from the pretties and uglies?
2. The Giver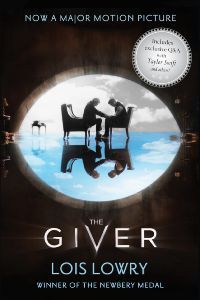 I loved this book and not to mention it was my first dystopian novel and I didn't realize it! I read this in elementary when it was still new! Now, I've not said The Giver series as I've said with the others because frankly, I haven't read the others yet, this was shown as a standalone novel for so long I didn't even realize it was a series! So! I have to get to that but, I still think it works great as a standalone. A world with suppressed emotions and colors, where people are picked to give birth, others picked to raise those children, everything neat and tidy, and then the role of the Giver is given to a young boy who seeks answers and finds out more than he bargained for. LOVE IT.
1. The Hunger Games


And finally, The Hunger Games trilogy. Another one I love to reread. I think Suzanne Collins does such a freakin precise representation of how corrupt power can be the most deadly tool of all. Yes we all know that, but look at it, it happens today, people pull strings, they show you news to distract you from other news, they use stories to cover up the darkness they don't always want us to see. Not to mention I love Katniss, the love triangle in this is fun for me. Katniss doesn't care about love triangles, she cares about food. Tell me I'm wrong. Not to mention she doesn't do her actions with the intent to start a rebellion, it happens and she takes on the mantle, and not always because she wants to. Ugh. Another one I could gush over all day.
Okay, there you have it, my top 5 YA dystopian novels/series! I'm currently over halfway through Dead Man's Blues so hopefully, I'll be reviewing that soon! But I do have a lot going on this week, two more rehearsals, a concert, and then another concert next Sunday too, so, I'll try to keep up every day!
Toodles, guys!