It's time for the WWW Wednesday meme brought to you all by Taking on a World of Words
What Are You Currently Reading?
"I am Uriel: The Harbinger of Chaos, The Keeper of the Gates, The Begetter of Life, The Dam of The Ends, and I'm coming to take what is mine!"

The clash with Baza and his angels had demonstrated to Ariel that Earth (Apkallu) is not the safe heaven she hoped it would be, and it is only a matter of time before she is hunted and dead.

The only way to survive is to accept her destiny and to fight back.
But upon her return to Uras, Ariel is rejected in her own domain and has to suppress the revolt against her reign. The angels refuse her and her lead, abandoning her and Uras in favour of another ruler.

She knows that without an army of followers she won't stand a chance against Baza or Mik'hael, so now she needs to go into the most unexpected places to find it.
I may or may not be reviewing this for its blog tour tomorrow [which means, I definitely am and I am a procrastinator] and it's been a quick and fun read, it's the third book, so things are starting to advance more, Ariel's got an army to collect!
1987 Reader's Digest – The World's Best Reading. 

The most recognized detective in all of literature, Sherlock Holmes emerged on the crime scene in A Study in Scarlet in 1887. His deductive reasoning, keen insight, skillful observations, and investigative tactics became the tools necessary to solve riveting and intriguing crimes that continue to delight generations of readers.
STILL, my slow-burn read at the moment, I like Sherlock Holmes, I've read a few things by Doyle so I've been liking this one as well. Irene Adler still the MVP lol, but on an update, I'm pretty sure that Sherlock just like…took out the KKK???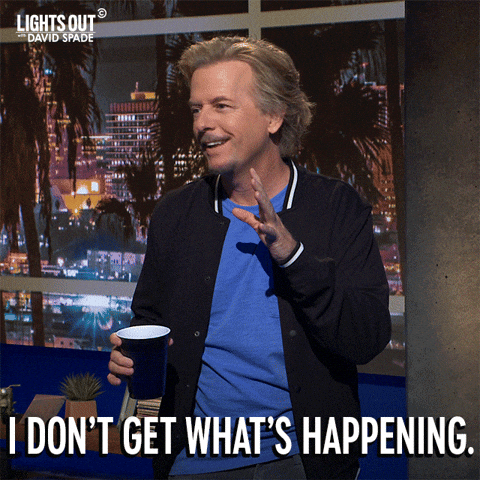 What Did You Recently Finish Reading?
An enthralling debut perfect for fans of Children of Blood and Boneset in a North African-inspired fantasy world where two sisters must fight to the death to win the crown.

Sixteen-year-old Eva is a princess, born with the magick of marrow and blood–a dark and terrible magick that hasn't been seen for generations in the vibrant but fractured country of Myre. Its last known practitioner was Queen Raina, who toppled the native khimaer royalty and massacred thousands, including her own sister, eight generations ago, thus beginning the Rival Heir tradition. Living in Raina's long and dark shadow, Eva must now face her older sister, Isa, in a battle to the death if she hopes to ascend to the Ivory Throne–because in the Queendom of Myre only the strongest, most ruthless rulers survive.

When Eva is attacked by an assassin just weeks before the battle with her sister, she discovers there is more to the attempt on her life than meets the eye–and it isn't just her sister who wants to see her dead. As tensions escalate, Eva is forced to turn to a fey instructor of mythic proportions and a mysterious and handsome khimaer prince for help in growing her magick into something to fear. Because despite the love she still has for her sister, Eva will have to choose: Isa's death or her own.

A River of Royal Blood is an enthralling debut set in a lush North African inspired fantasy world that subtly but powerfully challenges our notions of power, history, and identity.
*Screeches to eternity*
This was amazing, I loved it, I could kick myself for waiting so long to read it! I've been trying to go through my Fairyloot editions lately, so now I've tackled this beauty, Serpent & Dove, and the Caraval trilogy deluxe edition. [Hoping to get to Woven in Moonlight this month as well!]
What Do You Think You'll Read Next?
Summer, 1518. A strange sickness sweeps through Strasbourg: women dance in the streets, some until they fall down dead. As rumors of witchcraft spread, suspicion turns toward Lavinia and her family, and Lavinia may have to do the unimaginable to save herself and everyone she loves.

Five centuries later, a pair of red shoes seal to Rosella Oliva's feet, making her dance uncontrollably. They draw her toward a boy who knows the dancing fever's history better than anyone: Emil, whose family was blamed for the fever five hundred years ago. But there's more to what happened in 1518 than even Emil knows, and discovering the truth may decide whether Rosella survives the red shoes.

With McLemore's signature lush prose, Dark and Deepest Red pairs the forbidding magic of a fairy tale with a modern story of passion and betrayal.
One of my picks for Pride month, can't wait to start this one! ❤
Also.

I still need to read the ones I said I was going to read last week, DON'T JUDGE ME.
Princess Thia, her allies, and her crow, Res, are planning a rebellion to defeat Queen Razel and Illucia once and for all. Thia must convince the neighboring kingdoms to come to her aid, and Res's show of strength is the only thing that can help her.

But so many obstacles stand in her way. Res excels at his training, until he loses control of his magic, harming Thia in the process. She is also pursued by Prince Ericen, heir to the Illucian throne and the one person she can't trust but can't seem to stay away from.

As the rebel group prepares for war, Res's magic grows more unstable. Thia has to decide if she can rely on herself and their bond enough to lead the rebellion and become the crow rider she was meant to be.
So, totally fell in love with The Storm Crow and I really want to get to this one ASAP but it's not the only thing I have lined up for my next read! And this also ticks off one of my three NetGalley reads for this month.
The first in an fantasy duology inspired by West African folklore in which a grieving crown princess and a desperate refugee find themselves on a collision course to murder each other despite their growing attraction.

For Malik, the Solstasia festival is a chance to escape his war-stricken home and start a new life with his sisters in the prosperous desert city of Ziran. But when a vengeful spirit abducts Malik's younger sister, Nadia, as payment into the city, Malik strikes a fatal deal—kill Karina, Crown Princess of Ziran, for Nadia's freedom.

But Karina has deadly aspirations of her own. Her mother, the Sultana, has been assassinated; her court threatens mutiny; and Solstasia looms like a knife over her neck. Grief-stricken, Karina decides to resurrect her mother through ancient magic . . . requiring the beating heart of a king. And she knows just how to obtain one: by offering her hand in marriage to the victor of the Solstasia competition.

When Malik rigs his way into the contest, they are set on a course to destroy each other. But as attraction flares between them and ancient evils stir, will they be able to see their tasks to the death? 
I preordered this, it sounds amazing and I can't wait to dive into this new duology! But I'll hate the wait for book 2, I can feel it now lol. HOWEVER I may wait longer and read the physical copy of the gorgeous Fairyloot edition, we'll see.
What are you reading? What have you recently finished, and what are you hoping to read next??