It's 2380 and the graduating students of Aurora Academy are being assigned their first missions. Tyler Jones has been a star pupil who hopes to recruit the squad of his dreams but ends up with a mixed and volatile crew.

And Ty's squad isn't even his biggest problem – that'd be Aurora Jie-Lin O'Malley, the girl he's just rescued from interdimensional space. Trapped in cryo-sleep for two centuries, Auri is a girl out of time and out of her depth. But she could be the catalyst that starts a war millions of years in the making, and Tyler's squad of losers, discipline-cases and misfits might just be the last hope for the entire galaxy.

Vividly told in the seven voices of the team members, this is fast-paced, action-packed, wickedly humorous and fabulously entertaining. Described by one online fan as 'a mystery with tons of action. A kind of thriller on steroids with a fantasy feel.'
My Review
Okay, this is another backlisted review I buddy read with the amazing, fantastic, awesome, Isabelle @ Nine Tale Vixen.
I love SciFi, I have a problem with how much I love, I would literally hop on a ship right now and explore space, I wouldn't care how dangerous it is, what better way to go than being a kickass space explorer? lol Anyway, my point is, is that this being Scifi was already a positive in my books so I may have started off a little bias in that regards.
I really liked the flow between the two authors, I couldn't have distinguished between the two and they gave us a Space Cadet type academy with awesome jobs/sectors.
I'll continue with all the other things I liked before getting down to the negatives!
I really liked Aurora, she was definitely one of my favorite characters, I liked her voice and felt for her plight, a girl out of time and space. She's been flung into this world where she, well, shouldn't exist.
The members of the Squad 312 were all really distinctive and I did enjoy them all, they were at times pretty funny to 'watch' and I definitely chuckled a few times.
I liked the different races, and though I wish there had been more, I'm optimistic in hopefully getting to see more of them in the next two books. [I have Aurora Burning, it's sitting and staring at me…don't think it's pleased that I've been putting it off because the TBR…NEVER…EVER…ends.]
The space vibe was incredible, the academy, the ships, planet(s), all of it was such a great setting, so A++ on that!
Also, hot space elf? I was a complete sucker. Kal, Finnian and Zila were my other faves, but I couldn't deny being happy to have a sibling relationship to read about, Tyler and Scarlet were adorable. I wanted to pinch their cheeks and at times to put them in 'the timeout shirt.'
We have sarcasm, bantering, Fin being everything my little dark humoured heart loves, and the Squad getting into mischief kept up the pace and made this truly a book of adventures.
OKAY
Onto things that I didn't love.
This is going to sound insane but at times the banter and sarcasm were too much, they were doing it while most people would be peeing their pants, and yes, we know, they're not most people, but I do think there were times it just kinda pulled me back into reality because at the very least you would think there would be a bit more concentration going on lol. Gave it too much of an immature feel at times that I don't think suited the book or the squad.
Though I LOVED that this book was multiple First Person POV, I wish we had gotten more of some of my fave characters, but, I didn't hate this, this is me being hard to please lol.
I really truly wanted more of that worldbuilding, I feel it just left me with so many questions about the various races, but, again, I'm hopeful for the next two books.
ALSO
WHAT WAS THAT ENDING?!
HUH?!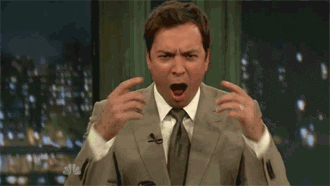 Anyway, a fun read, and though it had its faults, I really look forward to book 2 as much as I enjoyed this one.
4/5 cups of coffee from me!