It's time for the WWW Wednesday meme brought to you all by Taking on a World of Words
What Are You Currently Reading?
Welcome to Caraval,
where nothing is
quite what it seems.

Scarlett and Tella have never left the tiny isle of Trisda, pining from afar for the wonder of Caraval, a once-a-year week-long performance where the audience participated in the show.

Caraval is Magic. Mystery. Adventure.

When the sisters' long-awaited invitations finally arrive, it seems their dreams have come true. But no sooner have they arrived than Tella vanishes, kidnapped by the show's mastermind organiser, Legend.

Scarlett has been told that everything that happens during Caraval is an elaborate performance. But she quickly becomes entangled in a dangerous game of love, magic and heartbreak.

And real or not, she must find Tella before the game is over, and her sister disappears forever.
I got this bad boy from Fairyloot and after reading Kal @ Reader Voracious's review of it, I had to give it a go. I was so confident in wanting to read this that I recommended it to my niece before I even read it, and she loved the whole trilogy. So.
I'm enjoying it a lot so far, I love the world-building, but, Scarlett…I'm not sure about her yet!
What Did You Recently Finish Reading?
The final chapter in the bestselling, critically acclaimed Daevabad Trilogy, in which a con-woman and an idealistic djinn prince join forces to save a magical kingdom from a devastating civil war.

Daevabad has fallen.

After a brutal conquest stripped the city of its magic, Nahid leader Banu Manizheh and her resurrected commander, Dara, must try to repair their fraying alliance and stabilize a fractious, warring people.

But the bloodletting and loss of his beloved Nahri have unleashed the worst demons of Dara's dark past. To vanquish them, he must face some ugly truths about his history and put himself at the mercy of those he once considered enemies.

Having narrowly escaped their murderous families and Daevabad's deadly politics, Nahri and Ali, now safe in Cairo, face difficult choices of their own. While Nahri finds peace in the old rhythms and familiar comforts of her human home, she is haunted by the knowledge that the loved ones she left behind and the people who considered her a savior are at the mercy of a new tyrant. Ali, too, cannot help but look back, and is determined to return to rescue his city and the family that remains. Seeking support in his mother's homeland, he discovers that his connection to the marid goes far deeper than expected and threatens not only his relationship with Nahri, but his very faith.

As peace grows more elusive and old players return, Nahri, Ali, and Dara come to understand that in order to remake the world, they may need to fight those they once loved…and take a stand for those they once hurt.
This is my current state after finishing this last night: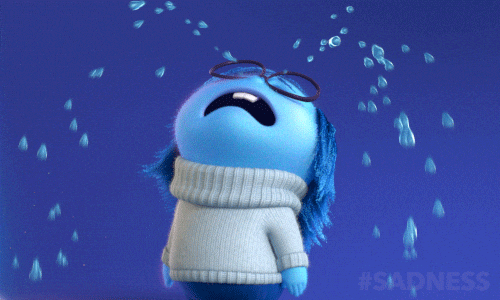 If you're wondering whether to read this trilogy, check out Tsundoku Chronicles' review of The City of Brass, she convinced me to read these books!
What Do You Think You'll Read Next?
First English translation of the celebrated Golden Age Science Fiction Classic.

"This stunning classic stands shoulder-to-shoulder with Arthur C. Clarke, Asimov, and Heinlein. No devotee of great sf should miss The City of the Stars." – New York Times and USA Today bestselling authors W. Michael Gear and Kathleen O'Neal Gear

Tankar Holroy, Lieutenant in the Stellar Guard of earth's Empire, floats in space after his spaceship is sabotaged. Rescued by an enormous, unknown ship, he awakes to discover himself saved by the People of the Stars who are born and live in space with minimal contact with planets and their occupants whom they call, with contempt, planetaries.

The chilly welcome he receives from the ship's leader, the Teknor, is followed by overt hostility from the other inhabitants of the Tilsin. Only a woman named Orena reaches out to him.

Tankar soon realizes that he was rescued for his knowledge of tracers, the technology that allows Empire ships to track others through hyperspace, a technology the People of the Stars lack. Out of spite, he refuses to deliver the one piece of knowledge that can protect the people who saved but now spurn him – and the consequences will be catastrophic.
I always love reading early Scifi, yea, it's not always great, but it's always interesting at the very least. Plus, I have a blog tour post for this one tomorrow…so…I'll be picking this up as soon as I post lol. [It's 232 pages, so, at least it's not a big one]
It is the morning of the reaping that will kick off the 10th annual Hunger Games. In the Capitol, 18-year-old Coriolanus Snow is preparing for his one shot at glory as a mentor in the Games. The once-mighty house of Snow has fallen on hard times, its fate hanging on the slender chance that Coriolanus will be able to out charm, outwit, and outmaneuver his fellow students to mentor the winning tribute.

The odds are against him. He's been given the humiliating assignment of mentoring the female tribute from District 12, the lowest of the low. Their fates are now completely intertwined – every choice Coriolanus makes could lead to favor or failure, triumph or ruin. Inside the arena, it will be a fight to the death. Outside the arena, Coriolanus starts to feel for his doomed tribute… and must weigh his need to follow the rules against his desire to survive no matter what it takes.
I'm Hunger Games trash and my copy of this just came in the mail before I started typing this post, so, when I finish my current and my blog tour read, I'll attack this one, I'm SO excited for it! SO EXCITED.
What are you reading?  What do you want to read next?