Blurb:

Every year, on the same night in July, a woman is taken from the streets of London; snatched by a killer who moves through the city like a ghost.

Addie has a secret. On th emorning of her tenth birthday, four bombs were detonated across the capital. That night her dad came home covered in blood. She thought he was hurt in the attacks – but then her sister Jessie found a missing woman's purse hidden in his room.

Jessie says they mustn't tell. She says there's nothing to worry about. But when she takes a job looking after the woman's baby daughter, Addie starts to realise that her big sister doesn't always tell her the whole story. And that the secrets they're keeping may start costing lives.

Book Information:
Publication date: July 25, 2019
Format: Hardback, eBook and Audiobook also available
Price: £18.99
Publisher: Wildfire
Author: Phoebe Locke
My Review
I haven't read Locke's first book, The Tall Man, but after reading The July Girls you can bet I'm definitely interested in reading it now.
You all know how much I love a good thriller, and Lock did not disappoint. The premise was promising enough but it was Addie's narrative voice that really made this book a gem for me. The story is told from her perspective from the age of 10 all the way to following after secondary school, divided into sections for a different time period each. The fact that this is told over a decade was a wise decision on Locke's part. This is the sort of crime that needs time to mature, too often I read things where serial killers accomplish numbers in such a short time period that I'm left wondering how there's anyone alive in their towns, but this is different, it's careful and well thought out.
This, of course, makes it, as I love to say, deliciously creepy to read. Like any solid thriller, it's not too easy to figure it out, you expect some misdirection but I have to say I was definitely pleased that though I knew I was being misdirected I still hadn't fully grasped the whodunit part, at least not in its entirety and haha oh, she's a clever one because I DID not see that twist coming.
It was great, and if you want to know what it was, well, you'll have to read it, won't you?
I definitely have to say this will be on my list of favorite thriller reads of 2019 and Addie has been one of the best narrators that I've read in a thriller to date.
She's so honest and consistently stuck between a rock and a hard place that you can't help but want the best for her while simultaneously reading as tragedy keeps surrounding her story.
Jessie was by far one of the most complex characters of the story. A big sister who loves her little sister more than the world and who has tried to protect her at any cost.
I also loved how their father was portrayed, he wasn't a good father, but, there were times where Addie still felt love for him, just as many of us have felt with conflicted feelings when it comes to our own parents, no matter the aspect.
There's such a varied cast of characters and I loved Lock's vivid and bright writing style. I read this in one Saturday, unable to put it down.
About the Author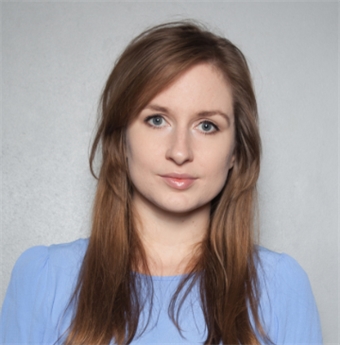 Phoebe Locke is the pseudonym of the full-time writer Nicci Cloke. She previously worked at the Faber Academy, and hosted London literary salon Speakeasy. Nicci has had two literary novels published by Fourth Estate and Cape, and also writes YA for Hot Key Books. She lives and writes in Cabridgeshire. The July Girls follows Phoebe Locke's debut thriller The Tall Man. 
**Thanks so much to Jen Harlow and Wildfire, an imprint of Headline Books for sending me an ARC to review. In return, I have published an honest review of The July Girls**