Hey Guys! So, I've decided that with all the thrillers I've been reading lately I will use Thursdays when I feel like it to highlight and recap/review some of my favorite thriller reads.
That being said, I am going to do TWO this week. Why? Because I can. It's my blog. I do what I want.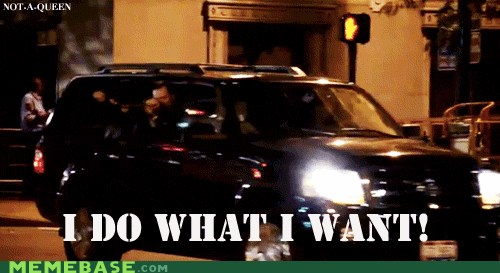 Also I read both of these ARCs and LOVED them, and since they came out this month, I want to share them both.
**Thank you to the publishers, Point Blank – OneWorld Publications for the ARC of The Van Apfel Girls Are Gone and to Hodder & Stoughton for a copy of The Starter Wife. I received these in exchange for my honest review(s).**
First up?
Blurb: 'We lost all three girls that summer. Let them slip away like the words of some half-remembered song and when one came back, she wasn't the one we were trying to recall to begin with.' 

Tikka Molloy was eleven years old during the long hot summer of 1992, growing up in an isolated suburb in Australia surrounded by encroaching bushland. That summer, the hottest on record, was when the Van Apfel sisters – Hannah, the beautiful Cordelia and Ruth – mysteriously disappeared during the school's 'Showstopper' concert. 

Did they run away? Were they taken? While the search for the sisters unites the small community, the mystery of their disappearance has never been solved. 

Now, years later, Tikka has returned home and is beginning to make sense of that strange moment in time. The summer that shaped her. The girls that she never forgot. 

Brilliantly observed, spiky, sharp, funny and unexpectedly endearing, THE VAN APFEL GIRLS ARE GONE is part mystery, part coming-of-age story – a perfect summer chiller with a dark shimmering unexplained absence at its heart. 
My Review
Want an amazing summer thriller read?? This is pretty much it, I read this in a night, I couldn't put it down and it was brilliant.
Three girls have gone missing, and in their wake they leave unanswered questions and one friend struggles I accept their disappearance. Going home again, will she unravel the mystery, will anything change after so long?
The ending to this is really what struck me the most. I won't give anything away but it was not at all expected and Felicity McLean really impressed me. The story she weaves for us is quite the tangled web and in the end, there's no black and white, just the facts as they are. I really love things that delve into the morally gray and better yet they have no clear answers. The point of this book wasn't as much to solve a mystery as it was for Tikka to face her past.
The Van Apfel girls are all different and though they may all have blond hair, the similarities stop there. They are sisters and have to rely on each other more than their parents who are too embedded in their church and religion and only care about the daughters also becoming as 'holy' as they are. Except for the fact that our middle Van Apfel girl Cordelia who seems to attract her Father's special attention.
Cordelia is complex, mature for her age and yet still ver much a young teenager (really a child at 13) and when you delve more into her own particulars you understand her more. I thought she was brilliantly written.
Even Ruth, the youngest, is so well fleshed out and McLean gives amazing descriptions for her (and the others). In fact as you read this, it's hard not to imagine Australia, she paints a picture of the landscape and the suburbia perfectly.
McLean does a great job presenting all of the characters and describing what makes them all different, there are no hollow characters, even the side characters are given depth and everyone plays their part in this unsolved mystery.
Great debut novel and I can't wait to see what else she has in store for us!
Content/Trigger Warning: Child Molestation/Rape (though not detailed, very very strongly hinted at), Child Abuse, death of a child.
About the Author
FELICITY MCLEAN was born in Sydney Australia. She graduated at Sydney University with a BA in English and Australian literature and worked as a book publicist before embarking on a freelance career. Her journalism has appeared in the

Daily Telegraph,

the

Courier Mail

and the

Big Issue

, among others, and she has ghost-written celebrity autobiographies. She lives with her English husband and two young children in Australia. THE VAN APFEL GIRLS ARE GONE is her debut novel. 
Next…
Blurb:

Can you ever really know what goes on between a husband and wife? 

Claire Westcott tries to be the perfect wife to Byron but fears she will never measure up to his ex, Colleen. After all, it's hard to compete with the dead. 

Colleen went missing eight years ago. Her body was never found but the police ruled it a suicide. So when Claire receives a phone call from a woman she believes is Colleen, it opens up a million terrifying questions. 

Claire discovers the couple weren't as happy as they would have people believe. And now she's worried Byron hasn't been completely honest with her. 

There are secrets in every marriage, but Claire is about to find out that sometimes those secrets are deadly. 
My Review
I love creepy reads, and this, this was a brilliant and creepy read.
A true thriller with a fabulously well done antagonist. So, be prepared. There was a nice twist that slowly worked its way in, you may be able to spot it early on but it doesn't make it any less enjoyable. Laurin also doesn't give too much away, at the end you're still left wondering with a couple of questions and I absolutely love that, though, all the important things are answered so don't worry about having an unsatisfying ending.
There's something about having a character that you just can't quite tell if they're the hero or the villain that just makes it great, and Laurin gives you more than one character to wonder about! The little 'cut' scenes are brilliant as Laurin uses them for her own benefit, and continually manipulates the reader and I absolutely love that! I think it speaks for a writer, especially a thriller writer if they can twist and turn a story to their liking and throw a reader off track, even if it's only for a moment. For those who read this sort of book more often it may be an easy guess for you, but I think you'll still enjoy the read. I know I really did.
This was another book I consumed in a night, I actually tried to put it down too! I saw it was getting late, set the book to the side and turned off the light. 30 minutes later, I was still awake and wondering what in the world was going to happen next, so I made my way to the living room to finish the book without disturbing the husband with the light, and it was completely worth it!
I love that even the 'good' characters aren't even that good, like McLean, Laurin is giving us this sort of gray area, and you're left wondering 'what could this person have done to make things better.' Honestly, I enjoyed Claire as a character, and thought Laurin did a great job hashing her out.
Content/Trigger Warning: Violence, deaths, psychological manipulation, drugged drinks, stalking.
About the Author
Nina Laurin

studied creative writing at Concordia University in Montreal, where she currently lives. She arrived in Montreal when she was just twelve years old, speaks and reads in Russian, French, and English but writes her novels in English. 

Nina is fascinated by the darker side of mundane things, and she's always on the lookout for her next twisted book idea.
Alright there we have it! My first thriller Thursday! Both of these books are out now, so go check out your local bookstore/book depository/amazon/whatever you cool cats use these days!
Toodles!