I was really pleased to be nominated to do this tag, thank you, Susan! [Click on the link to see her answers!]
Rules:
Thank the person who nominated you
Answer all the questions down below
Pingback to the creator: Ellyn @ Allonsythornraxx
Nominate 5+ bloggers you'd like to know more about, to do this tag
1. Why did you start blogging & why have you kept blogging?
I started because I realized I was reading a lot more than I had been recently and thought it would be fun, not to mention maybe give me something a little more to do than music and chores during the school/work day. It's only been four months, so I've kept doing it because I'm still enjoying it, I imagine if I stop enjoying it, well, that will be the time to hang up my hat. [And I'm sure I'll be hitting a slump or two as I go, it's only natural!]
2. What is your favorite type of blog post to write?
As much as it's fun to write reviews, and tags and memes are fun too, I think I really enjoy my posts where I get personal. Talking about reading and my marriage, or how I came to love reading, and I really really enjoyed doing the World Book Day post, talking about the charities, and I hope to do more of that as I go along.
3. What are your top 3 favorite blog posts?
Well this one is easy since I literally just answered this prematurely.
4. What are some of your favorite things to do to relax?
Read, write fanfics, music. Mostly music! I find it relaxing to work on cover songs or practice orchestra and the musical (this also keeps me from getting stressed when I get to rehearsal since I know what I'm doing bahaha).
5. What are 3 of your favorite things?
My Family
Music
Books
6. What are your proudest blogging moments?
Just starting out, getting started should be recognized for so much more than it is. It takes a lot to put yourself out there! Also, sorta proud that I've learned to mix up my posts some and that I'm really just taking pride in what I do, daily.
7. What are your hobbies outside of blogging?
Music. I've said before I play a variety of instruments and I'm in the local Orchestra Society, the Amateur Operatic Society, I sometimes do a very awesome choir in Edinburgh, and I've recently helped out the local Fiddle Reel Society!
8. Describe your personality in 3 words:
Slytherin. Sarcasm. Snark.
9. What are your top 3 pet peeves?
Just three, huh? Okay. Hmm. Wait, I got it.
People who walk too slow because they're not paying attention. It's crowded, I want to get to my destination, people.
Having to deal with people who have no connection to you personally just because they're technically family.
Those who just can't let others enjoy things. Unless it's harmful or wrong in any way, just, just let them read and watch what they like!
10. What's something your followers don't know about you?
I'm Batman.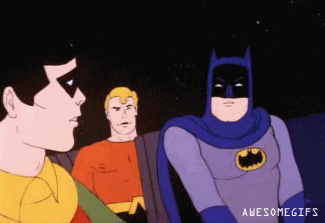 Who do I tag?
Isabelle
Ruby
Sophia
Jayati
Sam
And anyone else that wants to do this!
If you don't just ignore it lol