Release Date: April 16, 2019
GoodReads Blurb: For the past three years, Brynna has been patrolling the streets of Forcadel as a masked vigilante, protecting the innocent and beating up bad guys. Her current target is Lord Beswick, a slumlord businessman who keeps the townsfolk in a vicious poverty cycle. But one fateful evening, she's captured by Felix, the captain of the king's guard, and told a shocking truth: her father and brother are dead, and she needs to hang up her mask and become queen.

Before long, she negotiates a deal with Felix: attend to her royal duties during the day and continue her vigilante mission to take out Lord Beswick at night – at least until her coronation. But the politics of Forcadel are as volatile as the streets, and Brynna isn't sure whom she can trust in the castle. With two royals dead in less than a month, she must use all her wits to make sure she isn't the third.
I really enjoyed the humor of this story and also, please, like I wasn't going to read a book about a Princess Vigilante kicking ass and taking names and throwing the court into shock. Pfffft. This had my name all over it.
But honestly, I loved Brynna just being, well, Brynna. She's rough around the edges and always wanting to push for action, she makes mistakes and keeps trying so, and so stubborn. So. Stubborn. Almost feel bad for Felix for having to watch over her, almost. It's his own fault he's stuck with her. 😉
I don' want to give too much away but the reason Brynna doesn't act as much like a Princess (and I mean attitude and manners, not Batman-ing it at night) is that her past led her down a different path.
Brynna comes to this line in the sand and though she doesn't feel she gets a choice on whether to cross the line or not, she always makes a choice she thinks is right -for better or worse and damn the consequences!-.
Thrust into the role of to-be Queen, Brynna agonizes over the thought of no longer masquerading at night as the defender of her city, but she has those in her corner to help her along the way.
So what does a soon to be Queen really want? To take down the biggest organized crime leader in the city. No biggie.
Brynna is also juggling learning how to deal with the council, not pushing allies away, and oh yea, possibly being poisoned by maybe an ally or someone in close contact in the castle.
The ending had me like: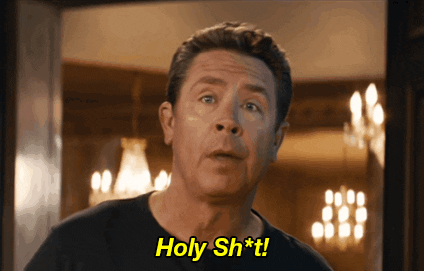 Like possibly even exactly like that, I mean I always have snacks.
Pros:
– HUMOR
– Felix
– Brynna has the best Sister-in-law ever. Ever. I love her, she's a nugget.
– In this world there is no prejudice against sexuality, so Brynna gets to meet her Uncle and his husband and there's not an eye to bat at it in the city.
– She's basically Batman. But you know, slightly cooler because she's also a Princess. [But I guess if you gave me Bruce Wayne in a tiara I'd be equally satisfied.]
– The Council exists. So this Princes doesn't just get to do whatever sh wants, there are people she's forced to listen to and who can override her, I like it because it feels a bit more true to life like that.
– Sleazy Crime Lord
– Cool but probably evil lady in the woods who I will not talk about more to avoid spoilers.
– Well placed drama
– You could get this feeling shit was going to hit the fan and you may have had an inkling but man when it hit, it hit.
Cons:
– I felt like sometimes the characters were smothering Brynna for no reason, but I don't know if that's an actual con or me wanting to protect my little Vigilante Princess and beat up the others.
– Sometimes the pacing felt off as I wasn't sure how much time had passed, so it caused a little confusion on my end. But! This could just be me!
– Brynna, hold thy tongue. [Okay not an actual con, but I am allowed to complain about my fave princess of the month aren't I?!]
[***I was given this digital copy by the Author, and freely, in exchange, I have given my honest review!***]
BRING ON BOOK 2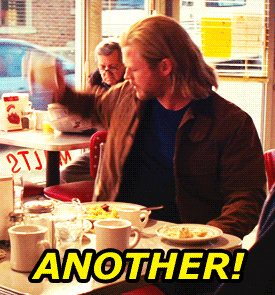 About the Author: 

S. Usher Evans
"I've always known S. Usher-Evans is an author to watch." – Deirdre Riordan Hall, author of Sugar and Pearl
S. Usher Evans was born and raised in Pensacola, Florida. After a decade of fighting bureaucratic battles as an IT consultant in Washington, DC, she suffered a massive quarter-life-crisis. She decided fighting dragons was more fun than writing policy, so she moved back to Pensacola to write books full-time. She currently resides with her two dogs, Zoe and Mr. Biscuit, and frequently can be found plotting on the beach.
Work Evans is the author of four five series and one standalone.
The Razia Series is a space opera comprised of four novels Double Life (2014), Alliances (2015), Conviction (2015), and Fusion (2016). Also in 2015, Evans published a standalone fantasy novel Empath. Evans' fantasy romance series, The Madion War trilogy, started as a successful Kickstarter for The Island (2016), followed by successful releases of The Chasm (2016), and The Union (February 2017). Evans' young adult series, The Lexie Carrigan Chronicles, is her first young adult effort, with Spells and Sorcery (2016) and Magic and Mayhem (April 2017) releasing to high praise. The final two books, Dawn and Devilry (October 2018) and Illusion and Indemnity (January 2019) are forthcoming. Finally, the newest addition to Evans' lineup is an adult urban fantasy, Demon Spring. Resurgence (February 2018), Revival (May 2018), and Redemption (August 2018) are forthcoming.
S. Usher Evans 2018 Media Kit Interview and Story Ideas Evans gave the commencement address at George Mason University in 2007, so she's no stranger to public speaking or media engagement. To wit, she's been asked to sit on many panels at the various comic book and literary conventions she's attended since 2014. She has been interviewed by local video and print news, as well as various podcasts and YouTube shows.
In addition to speaking on topics related to writing, self-publishing, realistic characters (of the female and not-female variety), an interview with Evans offers numerous angles and story opportunities including:
• The quarter-life-crisis: How Evans went from a US Department of Defense consultant to a freelance writer
• The writing business: Evans started Sun's Golden Ray Publishing in 2014 utilizing her experience as a project manager and web developer
• Building an author platform: With a background in strategic communications and a brief stint at the BBC, Evans can speak to using a variety of marketing and promotion activities to build a viable platform
• Mental Health: Evans' book Empath is an allegory to her struggles with anxiety and depression. She can speak to writing the book and how it helped her come to terms with her mental illness. Evans also will talk about how great the city of Pensacola, FL is to anyone who'll sit still long enough.