I'm going to be so very totally honest here.
I don't read a lot of Vampire books. I mean I've read more than 5, but, but less than like 15.
So, this was an interesting one to do, but I felt I ought to in light of Ghondatha, and just how much I enjoyed it!
5. Millenium Snow, Vol. 1

GoodReads Blurb: Seventeen-year-old Chiyuki Matsuoka was born with heart problems, and her doctors say she won't live to see the next snow. Toya is an 18-year-old vampire who hates blood and refuses to make the traditional partnership with a human, whose life-giving blood would keep them both alive for a thousand years.

Chiyuki makes the most of the time she has left, even though things aren't that exciting–until she comes across a reluctant vampire late one chilly night. Can Chiyuki teach Touya to feel a passion for life, even as her own is ending?"
So, there are originally 2 volumes but they were incomplete and I've only found out today that she finished the other 2 volumes, so guess what got added to my reading list lol. Anyway, I love shojo manga and I think this one was just super cute. As I only read the first volume, that's all that goes on my list! Again, I just thought this one was cute and sweet so, here we go, it made my list.
4. Interview with the Vampire
GoodReads Blurb: This is the story of Louis, as told in his own words, of his journey through mortal and immortal life. Louis recounts how he became a vampire at the hands of the radiant and sinister Lestat and how he became indoctrinated, unwillingly, into the vampire way of life. His story ebbs and flows through the streets of New Orleans, defining crucial moments such as his discovery of the exquisite lost young child Claudia, wanting not to hurt but to comfort her with the last breaths of humanity he has inside. Yet, he makes Claudia a vampire, trapping her womanly passion, will, and intelligence inside the body of a small child. Louis and Claudia form a seemingly unbreakable alliance and even "settle down" for a while in the opulent French Quarter. Louis remembers Claudia's struggle to understand herself and the hatred they both have for Lestat that sends them halfway across the world to seek others of their kind. Louis and Claudia are desperate to find somewhere they belong, to find others who understand, and someone who knows what and why they are.

Louis and Claudia travel Europe, eventually coming to Paris and the ragingly successful Theatre des Vampires–a theatre of vampires pretending to be mortals pretending to be vampires. Here they meet the magnetic and ethereal Armand, who brings them into a whole society of vampires. But Louis and Claudia find that finding others like themselves provides no easy answers and in fact presents dangers they scarcely imagined.

Originally begun as a short story, the book took off as Anne wrote it, spinning the tragic and triumphant life experiences of a soul. As well as the struggles of its characters, Interview captures the political and social changes of two continents. The novel also introduces Lestat, Anne's most enduring character, a heady mixture of attraction and revulsion. The book, full of lush description, centers on the themes of immortality, change, loss, sexuality, and power.
[source: annerice.com]
I had to add this one to the list! Now there are definitely better-written novels out there but nothing beat the enjoyment I got out of reading this. I eventually hope to read the others in the series but I can't say Vampire novels are my favorite so I don't really rush them, I know I'll get there in the end! [I'm also a sucker for this movie, and you know what, unashamedly I liked Queen of the Damned, so, you know, pfffft I'm allowed to have my questionable movie picks!]
3. Ghondatha

GoodReads Blurb: 

The power to love.

The power to heed your own voice.

The power to hope in a world of blood and shadow.

Yesterday morning, most of Saphrona Melioska's family was executed. Today, at dawn, she and her brother's widow would have followed them to the block. But something changed.

Saphrona doesn't know who paid for their sentence to be commuted, but by that act of kindness, she and her hearth sister are exiled to the remote island of Ghondatha, where Saphrona's only relatives live.

She has nothing to take with her but the legacy of ten generations of master sculptors, a family name beloved in the world of Art, and her own credo: there is goodness and beauty in everything.

Upon their arrival at Ghondatha, however, Saphrona and Leigh find that even ageless Ghondatha is not what it once was. The island has a new liege-lord, a nobleman from the lavish Amkadan Empire, with deep pockets and extravagant ideas about progress.

All Lord Gideon Bloodstone requires is that the villagers obey three laws: no one may leave the island; all who are invited to his nightly masquerades must attend; and those who are not invited must mind the curfew and stay home.

Who is this man who has stolen the last familiar piece of life Saphrona has left in the world?

Someone who will change forever how she defines that which is good and beautiful.

Content Transparency Statement


1. This is hate-free fiction.

2. The Garden of Night Series contains:

(a) PG-13 rated sensuality

(b) R-rated violence

(c) Vampire characters. Some of them fall in love with humans. There will be talk of blood and biting one another.
I'd like to go on and on and on about this one, because if you've read my review you know I was so pleased with this read. I love it because it's vampires with two different camps/mindsets. The Ferals and The Followers, and I love how unique Ayres has made her story, so, this was probably my best vampire read in a looooong time. If you haven't read my review, click here.
2. The Den of Shadows Quartet
GoodReads Blurb (From first book only): By day, Risika sleeps in shaded room in Concord, Massachusetts. By night, she hunts the streets of New York City. She is used to being alone.

But someone is following Risika. He has left her a black rose, the same sort of rose that sealed her fate three hundred years ago. Three hundred years ago Risika had a family- a brother and a father who loved her. Three hundred years ago she was human.
Now she is a vampire, a powerful one. But her past has come back to torment her.
I only took the GR Blurb from the first one because the Quartet blurb was like one sentence lol. Okay, so, I need peeps to hear me out on this one. This was the first vampire book I ever read and I don't think I'll ever cease to be impressed by it because when Atwater-Rhodes wrote this book she was… drumroll, please!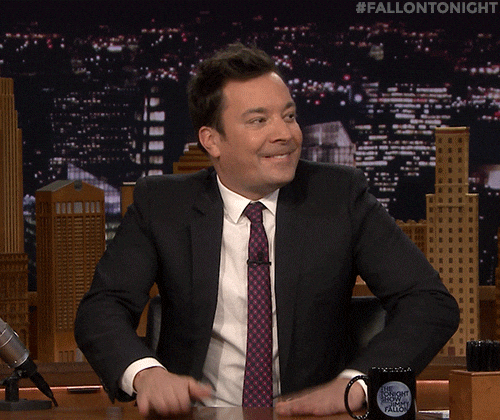 Thirteen.
That's right, you read that right, 13. So when I read it when I was about 11/12, I was floored. Reading it now would I write it 5 cups? I'm not sure. But I probably would because I'll never get over the fact of her age. Also for sentimental reasons I am really very fond of Atwater-Rhodes in general, what I didn't know however is the Den of Shadows books are now beyond a quartet, looks like I'll be adding more books to my reading list.
1. Dracula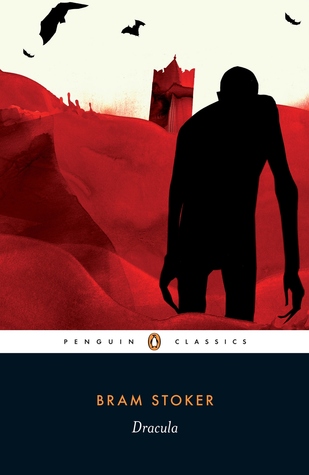 GoodReads Blurb: When Jonathan Harker visits Transylvania to help Count Dracula purchase a London house, he makes horrifying discoveries in his client's castle. Soon afterwards, disturbing incidents unfold in England: a ship runs aground on the shores of Whitby, its crew vanished; beautiful Lucy Westenra slowly succumbs to a mysterious, wasting illness, her blood drained away; and the lunatic Renfield raves about the imminent arrival of his 'master'. In the ensuing battle of wills between the sinister Count and a determined group of adversaries – led by the intrepid vampire hunter Abraham van Helsing – Bram Stoker created a masterpiece of the horror genre, probing into questions of identity, sanity and the dark corners of Victorian sexuality and desire.
Uhhhhhh how could I not??
Like
How could I not? It still has to be number one on my list it's the real MVP of Vampire novels, even if you don't like it, I still like to think without it, we wouldn't have some really kick-ass vampire books/movies/tv shows that we have today. [And we wouldn't have Van Helsing, which, uh, I love Van Helsing] It's not a read for everyone and if you're like 'nah, it's totally boring' that's okay, you chuck it to the side. I will probably always have a soft spot for it though and can't wait to give it a reread when October rolls around because that's the sort of person I am lol.
So that's my top 5 list, but, I'd love to hear what your fave Vampire picks are, and any recs you may have! Cause who doesn't need to add a few more books to their TBR?!
[Sidenote: I have indeed read The Twilight series but I think aside from Den of Shadows it's the only Vampire series I've read.]