Hey guys, today I'm bringing you my favorite YA fantasy series. These are all favorites of mine so, there's not really a particular order this time! Here we go…
5. The Gemma Doyle Trilogy

This trilogy was one of the first as a teenager to just suck me in,  break me, put me together again, and then repeat. I loved it and it's something that I recommend with such, like, hope, I truly wish those who decide to read it love it as much as I do but it's so not for the faint of heart. I only rec this to those who love darkness and beauty all wrapped in one. I have Libba Bray's Diviners but I haven't gotten around to it yet and I hope to. I honestly think Gemma is one of my favorite protagonists ever. (I WILL GO DOWN WITH THAT SHIP)
4. The Chronicles of Narnia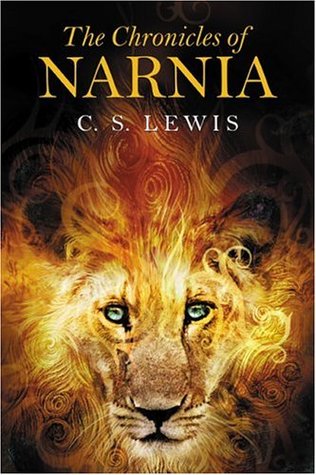 I need to be upfront, I only got to book four as a child, but, I plan on reading the rest. I ended up just pausing and forgetting as I went on to read other things at that time. My favorite so far had been The Magician's Nephew. There was something extra magical about it for me and I actually read it first as well so I didn't read The Lion, The Witch, and The Wardrobe first like some do. One thing though I know, I always feel like Susan gets a bit of a crap outcome, so, that may have been why I dragged my feet with reading the rest. Still a land of magic that has stayed in my heart.
3. His Dark Materials


Honestly, this one rocked my world to its core. Philip Pullman doesn't mind about doing things that can cause an uproar in the real world. People were not happy with this book but I was, I was thrilled. And not to mention his world building just floored me. Lyra is another favorite protagonist of mine and the fact that we get to see her again in the second Book of Dust just has me screaming like a fangirl, and oh yes, I totally preordered it. This is one of the few series I also could get my husband to read, he hated me afterwards due to who his favorite characters was, but, it was totally worth it because he loved it as much as I did. Still can't get him to read La Belle Sauvage though, bahah.
2. Immortals 
The Immortals was one of my favorite and first forays into proper fantasy. I mean I read others but this was one of the first YA/Middle Grade, aside from Harry Potter. And also like HP, it is also one of the handful of series that I reread frequently. In fact I'm due for another reread but I have so many things to read this. year, we'll see what happens haha. This quartet focuses on a girl named Daine who has wild magic. Her powers remain my favorite out of all the magical powers I've read about and that's impressive. Not to mention Tamora Pierce just dominates at writing strong women, and Daine is no exception to being a strong female in Pierce's writing-verse. And it's a book where I love the couple. Yes, that's right, me, the cynic.
1. Harry Potter 
Am I that predictable? Yes. Do I care? No. I was the generation that grew up with HP books coming out, doesn't make me a bigger fan than anyone else, it just means that I had to deal with waiting for the books to come out, so really, the rest that discovered it afterwards are awesome for that reason haha. But no really, like anyone can, I discovered this as a child, in fact I read the first book when I was 11, I had refused to read it the first two years it was out because it was all my friends would talk about, but afterwards, I was hooked like everyone else. There's still nowhere I would rather be than Hogwarts or Diagon Alley, or even the Burrow. They all feel like home to me.
There we have it, my top 5 for this week! Next top 5 will be Manga. And don't be put off, these were the ones I read as YA and you can bet my Fantasy picks will be including so many more diverse books, I already know Descendant of the Crane will be a favorite, halfway through and it's gripping and engaging and all around amazing!
Toodles!