I was tagged by Soph @ Bookwyrmingthoughts for this Anti-Valentine's Day Tag, I know I'm like two days late, but, I was busy, busy thinking obviously. Alright, now…LET'S GET TO IT.
THE RULES:
Link back to the blog that tagged you!
Answer the 10 anti-Valentine's Day questions provided.
Come up with your own 10 anti-Valentine's questions for blogs you tag.
Tag ten other bloggers to do the tag! [Jesus H. Christ, who hasn't been tagged? Help me out here guys!]
Name a cute romance in which you will go down with the ship.

Gemma and Kartik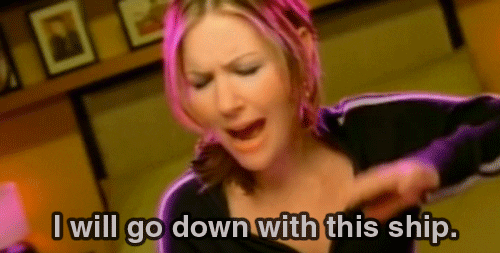 What's one underhyped romance you want everyone to read?
Name a relationship in which you'd rather toss into the fuck it bucket than go down with it.

Bella and Edward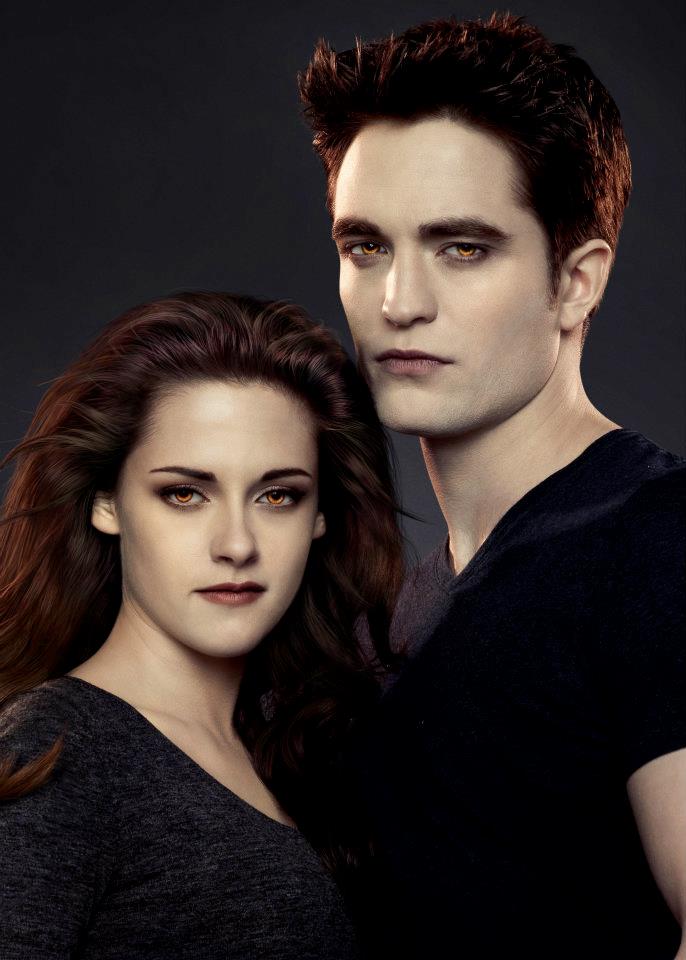 [I'm so sorry, but I can't, I just can't….but here, to prove I don't hate Meyer with every fibre of my being…..]
Name a book in which the romance overpowered the plot but you actually enjoyed.
The Host


I'm not going to say this was a favorite of mine, but I didn't hate it and really, I didn't mind the romance in this [and in my opinion a plot like that didn't need romance so the fact that I'm like 'eh, cool' says a lot lol]
What book features an ideal date you would like to go on with your partner/potential partner one day?
I would love to go to the Yule Ball, with Draco, but, you know hubby works too.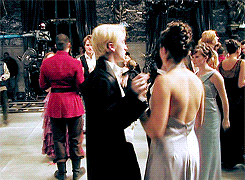 A book that had no romance but you wanted to have romance?
The Crystal Cave, we had Merlin growing up and he had one tryst, but, oh I would have loved to have had a romance in his growing up years!

Who's your favorite stabbing character, one who would wield a weapon in a heartbeat?
Can Katniss count? She leans toward flying stabby things, but man does she have some mean aim!


A ship that never happened but you want to squish those characters together and WANT to happen.
Draco and myself. Whoops. Who said that? Hmm I'm trying to think here, hmm. Okay, Blackburn and Audrey Rose [who does that unless they're in trouble? Just uses all the first and middle names??] Not that she deserves him. And I could get the hate for him, but honestly, honestly, why make someone out to be a bad guy who is only just a little stupid on arranged marriage etiquette?
A love interest you hated so much you would rather by squished by your TBR than fall in love with them.
Audrey Rose Wadsworth.I would squish her, squish her like a bug I say!!! I'm not going into this in depth. JUST SQUISH!!!!!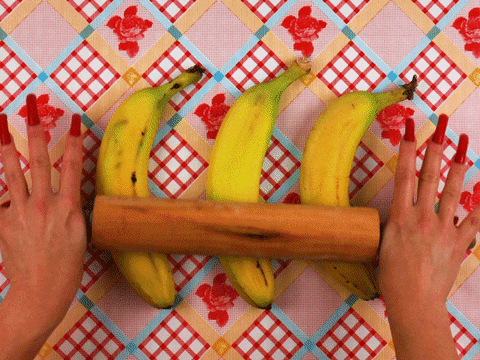 A fictional crush you would murder to get out of a sticky situation.
I…Don't know, I mean none and all. Depends on the situation, you feel me??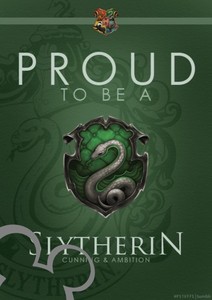 *******************************************************************************My Questions:
1. What's your favorite RomCom? [I know it's not a book but hey it could be based off one!]
2. What's your favorite tragedy? [Is there a ship that you indeed have to go down with, are you huddled in the corner crying by the end of their story?]
3. Which minor character romances would you love to have their own story?
4. You're least favorite couple in all of literary history?
5. Is there a character [evil or maybe just amoral] that you think love could redeem?
6. Which relationship do you think would do better by breaking up?
7. What character makes you want to shove them off a bridge because of their behavior in a relationship?
8. Quick you can only save one person from your favorite couple, which one do you save? [think of Titanic but with a tinier piece of wood, WE ALL KNOW LEO COULD HAVE LIVED KATE!]
9. What's your favorite non-romantic book?
10. This isn't book related but how much do you love 50% of chocolates? -Shoves a whole box into mouth- Just asking for a friend.
Tagging: Whoever Wants to be tagged! If you want to do this let me know so I can add your name and ping you!