This meme is brought to you once again by ThatArtsyReaderGirl. And the theme is FIVE (I'm sure there are those that could come up with ten, but I'll stick to five like her)upcoming releases, that we may be on the fence about.
Okay so, for upcoming releases, I have some books I got via Netgalley and other places that I'm not sure about. I've already had to cancel one The Murder Theory and it wasn't because I thought it was going to be bad, but it just had too much competition on other things I'm reading as well.
Alright, let's get this party started! I'll go from the one I'm least skeptical about to the one where I'm like 'Nah mate.'
5.  Off Planet


Blurb: From USA Today Bestselling Author Aileen Erin 
In an all-too-plausible future where corporate conglomerates have left the world's governments in shambles, anyone with means has left the polluted Earth for the promise of a better life on a SpaceTech owned colony among the stars.
Maité Martinez is the daughter of an Earther Latina and a powerful Aunare man, an alien race that SpaceTech sees as a threat to their dominion. When tensions turn violent, Maité finds herself trapped on Earth and forced into hiding.
For over ten years, Maité has stayed hidden, but every minute Maité stays on Earth is one closer to getting caught.
She's lived on the streets. Gone hungry. And found a way to fight through it all. But one night, while waitressing in a greasy diner, a customer gets handsy with her. She reacts without thinking.
Covered in blood, Maité runs, but it's not long before SpaceTech finds her…
Arrested and forced into dangerous work detail on a volcano planet, Maité waits for SpaceTech to make their move against the Aunare. She knows that if she can't somehow find a way to stop them, there will be an interstellar war big enough to end all life in the universe.
There's only one question: Can Maité prevent the total annihilation of humanity without getting herself killed in the process?
-Seems legit, but I may have been scared off sci-fi eARCs after the last one.
-I feel like most novels this has great potential…to go in either direction either I'll love it or I'll be weeping under a pile of blankets at my decision to pick it up.
– Forever skeptical of these USA Today's best sellers
4. In Search of a Witch's Soul


Blurb: Human, private detective Anna Caill isn't keen on the prohibition of magic enacted by the 18th Amendment, but she won't deny it's good for business. The coppers couldn't care less about the witches' problems, giving her any number of clients to choose from.
When mysterious witch Jesse Hunt saunters into her office, he and his case will test her limits. While a killer stalks the magical underworld, Anna is hired to find Jesse's friend, the high priest of an ancient coven.
As her case unravels, Anna is forced to confront her addiction to a dark spell in this urban fantasy noir.
-It is a freakin' noir Witch mystery novel. How could this not be perfect for me?
-For the love of god, there's so much room for error lol, especially with mystery novels if the writer's voice is tragically bad there's no room for sympathy. [Not like Eragon where you know…it just kept coming out and making more money. *Drops mic*]
3. The Parlor Girl's Guide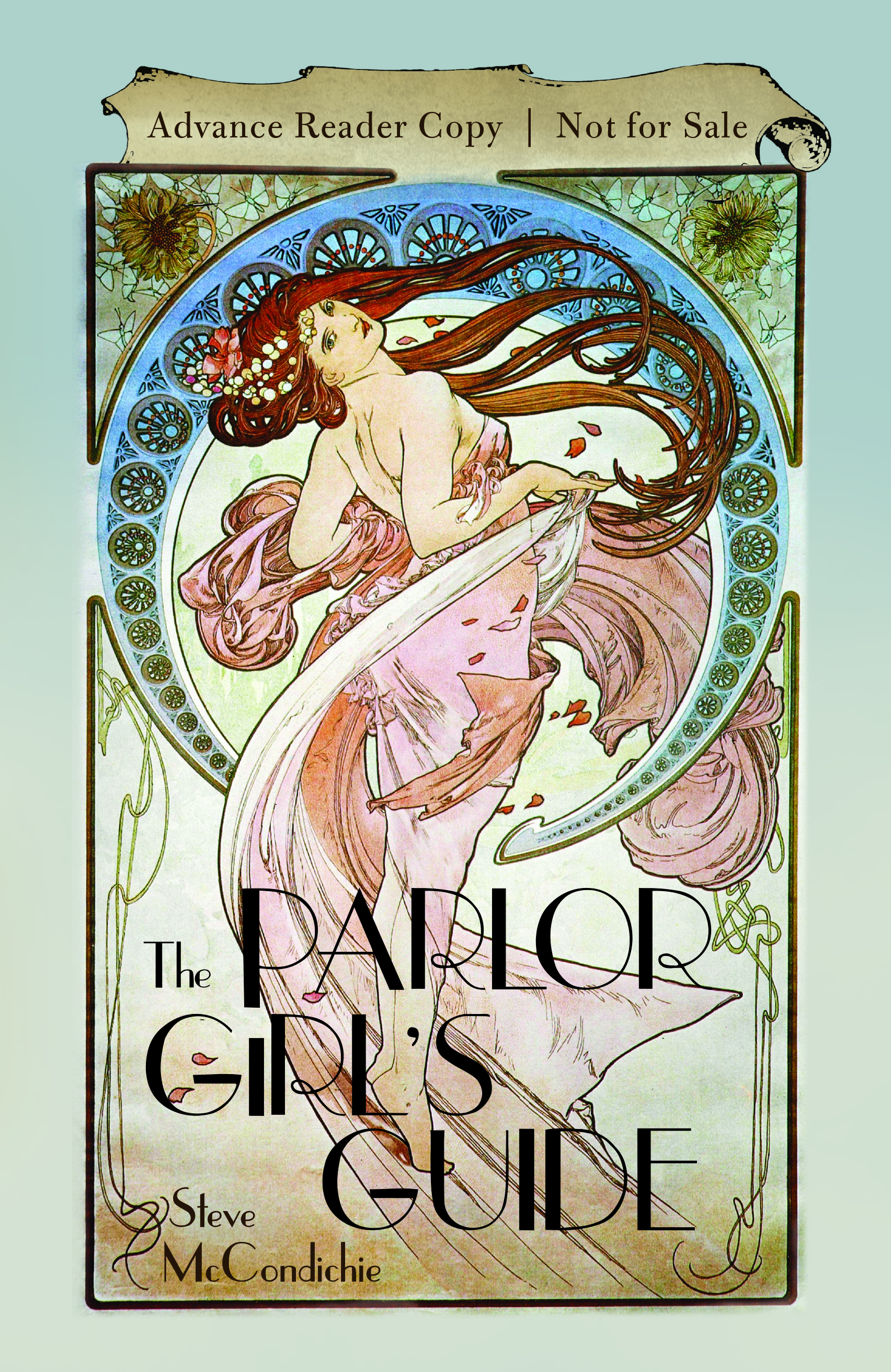 Blurb: A cynical country girl enlists the living and the dead to guide her past family tragedy and forge her escape from a secluded Southern brothel. After her father's murder and mother's abonnement, a merciless landowner forces Molly Lingo to work in a rural Alabama hunting lodge that doubles as an exclusive whorehouse. Molly, the feisty tough teenage daughter of a hand-to-mouth tobacco farmer, employs a troubled gambler and a mysterious specter to assist her in breaking away from the unrelenting grip of the sharecropper culture. Set at the beginning of the Jazz Age's promising sweep across America, Molly's story depicts both the shocking brutality of the landlord class and a young woman's determination not to be treated as a second-class citizen. This energetic historical fiction offers supernatural thrills and the poignant transformation of a metaphysical coming-of-age tale.
– Idk guys, this could be another Audrey Rose. I'm like paranoid about that at this point.
2. Betty Church and the Suffolk Vampire

Blurb:  September 1939.
As Britain readies for war, Inspector Betty Church must battle a ruthless killer…
Inspector Betty Church – one of the few female officers on the force – has arrived from London to fill a vacancy at Sackwater police station. But Betty isn't new here. This is the place she grew up. The place she thought she'd left for good.
After a slow start, Betty's called to the train station to investigate a stolen bench. But though there's no bench, there is a body. A smartly dressed man, murdered in broad daylight, with two distinctive puncture wounds in his throat.
While the locals gossip about the Suffolk Vampire, Betty Church steels herself to hunt a dangerous killer.
–I am actually currently reading this one, only three chapters in but I'm not sure yet how I feel or if I'll finish it. I read the first chapter, set it down, read the next two, had me suspiciously looking at it. Betty Church as of right now has no voice yet, she's floating around and I hope that I'll enjoy it but I'm not, not yet!
1. Hashtag Authentic


Blurb: Instagram is the fastest growing social media platform, with 400 million monthly active users worldwide, half of them under 25. While some of these people use the app as a personal tool, many also use it to build their creative business endeavours, from food and drink to fashion and lifestyle.
Sara Tasker has tapped into this as an Instagram coach, an iPhoneographer and social media influencer. Her chronicle of authentic everyday life and her mindful Me and Orla blog has developed into a business in which she allows access to free insta-tips, alongside some hugely popular paid for e-courses for independent creatives.
One of her followers, Emma Mitchell a jewellery designer and artist, took her Instagram following (silverpebble2) from several hundred to 87k and gained a book commission within a year.
–Idk why I got this, it was my first review to be approved and I got so excited and I thought it would be a book of photography mostly, and now that I've flicked through the beginning it doesn't look that way. What have I done? Who knows, it doesn't sound like a bad read, just not the sort I typically end up with when picking a book.
If you've done this week's topic too, let me know what you're unsure about or if you've got some great ones to review!
Toodles!