Guess what January 3rd was?
My Blogiversary
Guess who had no clue until I looked it up on January 3rd?
This girl.
So, I did a Twitter poll, and a few people did it, so it's been decided that today I'll do my blogiversary post and celebrate by…
Giving you all a tour of my bookshelves.
Prepare yourselves, we still haven't really worked out how many shelves we need and we're still trying to find space to put all this crap that we own so the pictures will be scary in the sense that there's no sense of order, it's just chaos. Pure chaos. And mess.
Also, to celebrate my blogiversary I would like to do an international giveaway for a book depository gift card worth £10. It's not much but I wanted to do something, and I promise there'll be more giveaways to come this year.
My Bookshelves
First up, my Ikea cube shelf, which, I'm not putting a full picture of because it's basically blocked by random game consoles and accessories and random pairs of shoes…oh…and a drill. [Looking right at it as I type, shuddering as I realize how messy I am]
The Cube shelf is mostly for my YA books as they're the ones I own the most of, but we also have had to use this shelf for board games and puzzles and videogames which is why everything's so smooshed in it. Oh and random videos apparently. Yea, that's right that bottom right corner picture is Star Wars IV-VI on VHS. Boom.
I try to kinda keep it by genre, generally, but this go it's literally been like 'if it it fits, it sits'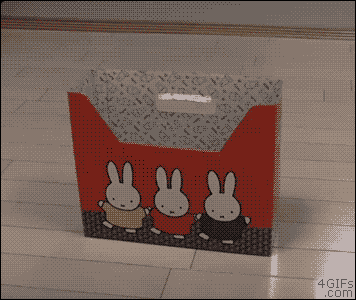 You'll note a Harry Potter lego set, may I just say that was a Christmas present to myself and the husband from my sister-in-law? She knows me too well.
I…I can't get over how messy this all is! I couldn't even take a picture of one of the cubes cause it was blocked by so much shite. Bahaha. Okay upward and onward [well downward shelf wise]
On the plus side, these shelves are slightly neater? Maybe?
Anyway, I have a whole shelf dedicated to Cassandra Clare cause she turns out books like I eat chocolates. Also, Mortal Instruments holds a special place in my heart as it was the first YA series I really read after the Harry Potter books.
I also have some books I've bought for the spawn AND myself, and I've kept them here for now such as Artemis Fowl and Percy Jackson [not pictured here]. The Worst Teachers book is hers too, spawn prefers humorous books and graphic/comic books, I love seeing her develop her own tastes. Anyway, you'll also see I have a cube of manga, that's right, all manga there, and it's three rows deep of manga lol. [Why does that sound dirty?]  I'm actually surprised by how many books I've actually read in these four cubes, go me, but haha the rest is all like 50% read, 50% forgot I owned.
Onto the other shelf in our tiny living room!
Fortunately, this one is public appropriate to show you the full shelf lol. You'll notice this is mostly classics, and hey, what can I say, I do love classics, as does the husband so this is more our shelf whereas the black cubicle one is definitely like all me lol.
I also love to collect older books so the first few shelves are the ones I find in charity shops while the bottom shelf as like our B&N pretty editions lol
And now we're off to the basement/ground level!
Here we have historical fiction, 'chick lit' and more classics. As well as one set of my HP books and my Tamora Pierce books. ❤ The bottom shelf is like all Agatha Christie behind those other mystery books.
On the right we have….wait for it, nonfiction. There are reference books for musicology studies and the general nonfiction that the hubs and I can both bond over. Except he reads boring things like Napoleon stuff while I'm like 'hey let's read about actors and the Romanov dynasty' lol.
Where will we go next? To our bedroom! [Bookshelves only, pervs]
Now, the bottom right picture is actually a different shelf, it's a small one we keep our TBR books on, and you know, whatever else needs to go on there. You'll spy Wolf Light and Curses & Kisses on the top of that shelf, I'm so excited to read those lol. The taller shelf holds signed/special edition books and my husband's Hemingway and philosophy books as they're important to him ❤
I know I've got multiple editions of some books on there, but, these books really made an impression on me so I have more than one copy.
I've got Goldsboro and Illumicrate editions of Kingdom of Souls, Fairyloot editions of Girls of Storm and Shadow, The Beautiful, The Merciful Crow, and Serpent and Dove on the first shelf. There's also the Goldsboro editions of The Gods of Jade and Shadow and Aurora Rising. Pan's Labyrinth is a signed Forbidden Planet edition, and that's the Waterstones exclusive edition of The Deathless Girls. The rest of the books are regular editions but they're all signed and most are personalized to me, they're the authors I've been lucky enough to meet!
Second and third shelf are mostly Waterstones or even Barnes and Noble special editions, and more signed by the author/signed bookplate books. There's also a Faecrate edition of The Red Labyrinth because I really thought that book was awesome and underrated. Finally the bottom shelf, I want to point out my Goldsboro and Illumicrate editions of Blood Heir, man, I thought that book was pretty great.
There we go, I have shown you all my horribly messy bookshelves, and consider these all 'before' photos as we are going to be getting wall/floating shelves for the mess that is the living room.
One Year
I've met so many amazing people, and read so many equally amazing books, that I can't imagine my life without some part of the bookish community. I've joined street teams, I've found friends, met lovely people in publishing, authors, and book reviewers who have influenced my bookshelves.
I could go on and on about what I've done, but I already did a year in review, I read a lot, over 240+ books, put up over 174 book review posts, participated in readathons, blog tours, and Book Ending events, and really all that I can think to write about is how happy it's all made me and how much fun I've had. This is all thanks to the people I've encountered and without them, there wouldn't be this post.
Wouldn't be here without you either.
Sending love and wishing you all the best, let's see what another year will do on this blog. [Still updating my Patreon stuff, and will be bringing back Comparing Notes, just for starters]
Now onto the important stuff!
Giveaway Information
Giveaway is for a 10 gift card for book depository, it is open internationally, to be entered for it just comment on my blog OR F/RT the tweet about it. That's it! [If you comment on here but don't want to be entered in the giveaway for any reason, just state that you'd like to be exempt]