Throughout history, the world has witnessed cruel, gruesome, and twisted murders at the hands of the most notorious serial killers. For those who were never caught—Jack the Ripper, the Atlanta Ripper, and the Cleveland Torso Murderer—their crimes will live on in infamy as their identities are forever chased, but never revealed.
​
It's 1947 in Washington, D.C. and a dangerous murderer has boldly discarded two headless bodies nearby the White House and the Jefferson Memorial. With no leads, Detective Clive O'Reilly is feeling desperate. When a stranger convinces O'Reilly to join him at a local pub, he is treated to a wild tale about Prudence Blackwood, an immortal who seeks vengeance for those murdered by history's most notorious serial killers.
​
Initially in disbelief over her existence, O'Reilly is surprised to discover that she's very real and she'll be assisting in the investigation.
​
But Prudence has unorthodox methods. With the body count rising, O'Riley will have to find a way to work with her to stop the most brutal killer in D.C.'s history before more victims are added to the list.
My Review
I loved Prudence, she was such an enjoyable character! This had a great combination of fantasy and mystery/thriller, Immortals and a murder story, nothing could have made me happier lol. Also, there was more than one time period, so you got to glimpse into a few, though the story was set mostly in D.C., 1947.
You all know how much I love mysteries and historical fiction…and fantasy. Can you understand my excitement over reading this?
It was a fun and quick read and those things are so important to me when I don't always have the time to read heavier novels.
As for the characters…
I already said I loved Prudence, and hands down she was my favorite.
I liked Clive well enough, especially as a detective and father, the scenes with his son were precious. I was also glad to see a healthy relationship between him and his ex-wife, it's something we just don't see enough in the fictional world. Prudence's purpose in life is noble, she helps to solve the problems of serial killers the law can't get their hands on. She does feel like something is shifting inside of her with each 'case' solved though and her ending was thoroughly satisfying.
I really enjoyed the fantasy elements. My only issues were the writing of dialogue seemed stilted or too staged at times. This was a plot-driven story, character development was there but not too evident until the very end and not the focus, which I enjoyed but some may not.
**Thank you to NetGalley and the BHC for a copy of this read in exchange for my honest review!**
About the Author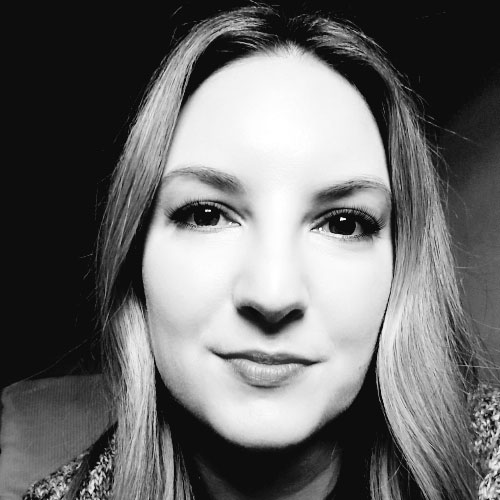 Stephanie Grey is a graduate of East Tennessee State University with a degree in journalism. Writing has always been present in Stephanie's life. From a young age, she has been writing short stories for her family to enjoy. When she entered high school, she decided that she would one day write a full-length novel. She finally achieved her goal and is the proud author of three novels, including 

The Immortal Prudence Blackwood

. She continues to write and hopes to be able to share her stories with the world for many years to come.