Hey guys
Just gonna start August by dropping this review.
You're welcome btw.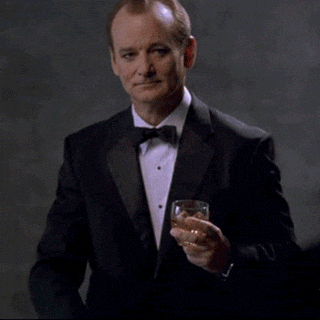 GoodReads:
In a manor by the sea, twelve sisters are cursed.
Annaleigh lives a sheltered life at Highmoor, a manor by the sea, with her sisters, their father, and stepmother. Once they were twelve, but loneliness fills the grand halls now that four of the girls' lives have been cut short. Each death was more tragic than the last—the plague, a plummeting fall, a drowning, a slippery plunge—and there are whispers throughout the surrounding villages that the family is cursed by the gods.
Disturbed by a series of ghostly visions, Annaleigh becomes increasingly suspicious that the deaths were no accidents. Her sisters have been sneaking out every night to attend glittering balls, dancing until dawn in silk gowns and shimmering slippers, and Annaleigh isn't sure whether to try to stop them or to join their forbidden trysts. Because who—or what—are they really dancing with?
When Annaleigh's involvement with a mysterious stranger who has secrets of his own intensifies, it's a race to unravel the darkness that has fallen over her family—before it claims her next.
My Review
This was everything this spooky bitch wants in a YA gothic retelling of 12 Dancing Princesses. [Pardon my language]
First off let me tell you all the gowns and slippers made me want to rush out and make a Pinterest board, Craig does a fantastic job of describing the clothing and without going overboard. [Can you even go overboard with fantastic pretty slippers and gowns though?]
I loved the cast of sisters, as someone who is one of three girls, I may not have 11 other sisters but I definitely felt the sibling relationships on a spiritual level. There are times where you just want to take a poke at your sister who can also be your best friend. It did take me a couple of chapters to get everyone organized in my head as there are so many, but then again in the original tale they didn't really bother with names so this is already an improvement in the story in my opinion.
Craig also kept the magical heart of the story, all the favorite parts of the original tale were weaved into Craig's and you would think she may have written both tales, and considering this is one of my favorite tales, that's high praise from me. [I need to know, Erin, did you write the original under a false name, is this you in a past life?]
Annaleigh was our narrator, the middle of the sisters, well, middle of the 12. I adored her and rooted for her the whole time, and at times I was protective of her and wanted to give Camille a nudge and say 'quit it.'
I enjoyed Fisher, their childhood friend. I won't' say any more on that.
And uh, Cassius is now probably one of my favorite characters, ever.
There were special bonds with some of the sisters and each relationship was different between them and Annaleigh which was important, Verity was adorable and as one of the three graces she stood out the most to me after Annaleigh, and then Camille.
Personally, I loved the pacing but I can see where it may not be everyone's cup of tea. This isn't a fly by the seat of your pants book, she takes time to build intricacies within the world she's built you and let me tell you, someone better say 'return to the salt' when I go out of this world lol. But really, this has moments of all actions and lulls between and I loved the lulls, the periods where everything was quietly built up and brought to this peak that I won't talk about because, well, spoilers.
The descriptions of Churning (a bit like a yuletide festivity) were some of my favorites, the lanterns and puppets described made me ache to see them in real life.
Craig was a master at descriptions in general, the world, the clothes, the creepy parts, and omg there was so much creepy in this book it made my dark little heart so happy. It gives you the chills a bit, especially in the first half of the novel when it's all shrouded in mystery.
There is a bit of a whodunnit element, so you have that, mixed with beautiful gothic vibes, paranormal creepiness, and dancing princesses and you have a 'five cups of coffee' read for this girl.
I preordered months ago and if you're interested there's still time to preorder, this book comes out August Sixth!
**I received this book for free from the publisher via NetGalley in exchange for my honest opinion…so…Thanks for the free book, @PRHGlobal
Pros:
-Pretty clothes
-Dancing
-Gorgeous world building
-Creepiness galore
-Mystery and intrigue
-Sisterly love
Cons:
-Can be a slow build up for those looking for a quicker paced read
-You may not love the spooky vibes as much as I do
-The book isn't longer lol, I WANT MORE!!!!!
Trigger/Content Warnings: Violence, death, murder, mention of suicide, gore, loss.