As always, the infamous Rebecca Black song is stuck in my head so I invite it to be stuck in yours!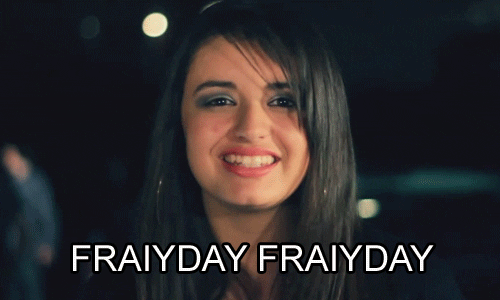 Late post today, we were doing adult things like looking at a house viewing and groceries. And the mini me is having a friend stay over [Seriously, I regret it every time I say yes, they stay up way later than this old lady and I can't just let them go hay crazy so I have to stay up too.]
Oh that's right, looking at buying our first place.
But as we house hunt we have to keep some important things in mind:
Bedroom that isn't a broom closet for the daughter
Areas to walk the dog
That it can accommodate the necessary kitchen appliances (I'm not asking for a dishwasher, but I am asking for room for the fridge and freezer.
Carpet not from the 60s if it's already at the top end of our budget
double glazing
And most importantly
ROOM FOR BOOKSHELVES
Obviously this last one is a serious issue, we are book hoarders of a sort and even though we regularly go through our books we still have so many that we cling onto.  There may be some un-hauling in our near future lol.
Homeownership has never been big on my priorities but as we get older we don't really care to keep paying rent that's higher than a mortgage, and we've been able to have enough to have a deposit otherwise we wouldn't have much choice. This feels like a good step but I am seriously worried about having space for the books AND you know, us too hahaha.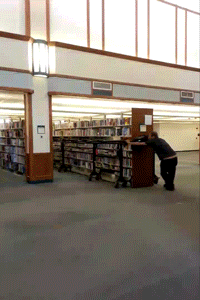 Am I looking forward to moving?
A little.
We have to remember, I lugged those damn novels from Texas to Scotland and though I didn't have to unload the boxes, I did pack them and move them from upstairs to downstairs in the house in Texas and then carried them about and emptied them here and there were so many.
So many.
And I hate the process of moving
I mean really dislike it with a burning passion. It's so overwhelming. We have so much crap.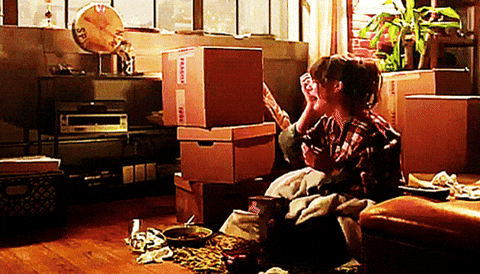 Anyway if we find a place to fit all our books, I'll let you guys know, in the mean time expect some more non-review content tomorrow!