Another Top 5 Pick post from me but this time it is the top 5 authors I'd like to meet -living or dead-.
I figured we could all use a reprieve from my onslaught of reviews lol, so here we go!
5. Agatha Christie
Shocking. I know. But I couldn't help myself, if I had a chance I would have loved to have met her and go to tea with her. Also, I mean, look at her, she's obviously a dog lover so she's alright in my books on that alone. I'm a huge fan of her but I wouldn't want to grill her on her genius, I just want to be her friend, true story haha.
4. Charles Dickens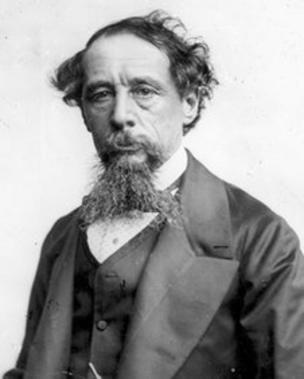 Now hear me out, they won't be all dead people, but I have some major respect for Charles Dickens. He is the reason we have child labor laws (at least in the UK and stemming onto other English speaking countries). This man saw the importance of having a childhood, of not stifling a child in a factory and well, I'm pretty glad he did. I also have such a soft spot for his writing.
3. Elizabeth Lim
I am so excited about Spin the Dawn, the blurb sounds great and I did win a copy of her Disney, Mulan novel, Reflections. This is an author I do want to pick their thoughts and ask her how she came up with such cool concepts. But it's also more than that, she has a doctorate in music composition and did some composing for video games, HOW COOL IS THAT?! Anyway I'm super excited for her books and feel like her and I could trade music talk and have a fun time.
2. Margot Lee Shetterly
I know I've only reviewed one nonfiction book in the past couple of months but I really do love it and Hidden Figures is a book I never get tired of talking about. So I figure Margot Leet Shetterly needs to be on my list, I would die to hear what else she came across in her research for this book, what would she add if she got the chance and what direction she'd like to go in for another book. This woman is also hella smart and talented, she's not just a writer she's done investment banking and media startups as well, talk about a woman who knows a bit of everything!
1. Tamora Pierce
Ah, I have to say there's no way I couldn't put her on my list. I've loved everything I've ever read by her (which is most of her books) and Numair was probably my first book crush, so, I mean I had to include her. Honestly though her books made such an impact on my reading habits and even what I like to read, I may not have branched outside of mystery without her!
There are like a billion other authors I'd love to meet but this is a top 5 so that's all you get.
Which authors would you like to meet and why? Comment below!
Toodles!