AHAHAHA YOU SUCKERS ARE STUCK WITH ME FOR THREE DAYS OF HOSTING.
What's my first prompt?
We've had some great posts that have already happened and are still headed our way about what to do with surplus books that you don't want anymore.
[Thank you to Sam & Clo for putting this event together!]
My post is talking about how to get to that step of realizing that the book on your shelf may just not be one you want to keep. In other words, learning to let the book go that you may actually not want. [This is not about forcing you to give up books, but rather taking a step back and reassessing if you actually want it]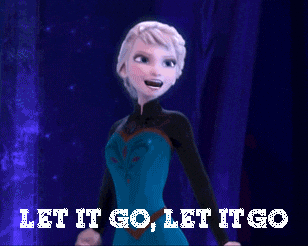 So I'm going to give you all my reasons why I may get rid of a book.
1. How long has it sat on my shelf?
Now! Hold up, there are books I have on my shelf that go unread for years, and you know what? I really have every intention of reading them, but there are some, same situation, that even though I started with the same intentions, I've really just lost interest. Think of it as a physical clearing of your tbr list!
2. Was it an unwanted gift?
I love getting books, honestly, I do but there are some times when people don't really know what I like to read and buy me books I really never wanted to read. Sometimes those books sound super interesting and I end up reading them, other times they stay on the shelf because I feel too guilty to part with them. This was a gift someone bought for me! Buuuut let's be real, I'll probably not some of those and there's no use taking up shelf space for the books not yet bought!
3. IF I've read it, will I read it again?
This is not a question for everyone, but it can be for me, if it's not the sort of book I typically read or if it's one that's basically at any library near me, I don't feel so bad for letting it go. There are some mystery books that as much as I love them, I just have no intention of rereading and to me that means it's okay with letting someone else enjoy them. [Again, no shame in hoarding all your books!]
4. Is it worth the effort to lug them around every move?
Okay, this one is very specific to me and a few others who move a lot. My last move cost like 3K to move my stuff over, and uh, more than half those boxes were books and I left most of my furniture behind in order to bring them. And I'd do it all over again, but I do know this is not a permanent situation so I'll be back to freakin lugging these things around again, and that means when the time comes, I can't afford to keep every single book if I have no intention of reading it again or in the first place. I haven't really regretted getting rid of the books I have, so I suppose that says something!
5. Did I enjoy reading the book?
Sometimes it's enough to keep a book around if you have fond memories of reading it. But what if it's one you just hated? Usually, this is a no brainer but sometimes we put a book back on the shelf after finishing, just glad to have it done with and then boom there it stays until we finally realize it's there again and wonder 'why is it here? I didn't like that.' I say we, but I'm just assuming someone else out there goes through this too lol.
Anyway, I could list more but they really all follow the same vein as the others.
Sometimes some books aren't worth keeping if it means that you can make space for more!
So, what are your ways of deciding whether you're going to keep a book or not?
Do you now have a stack of books ready to go after reading this and don't know what to do with them? I have the perfect post from Michelle, who had great prompts before me, with ideas on what to do with the books you're getting rid of, here.
Toodles!