Angela Animates has some gorgeous items! I love their art and am a big fan of the pins in particular!
Crown & Fable (Formerly Her Paper World)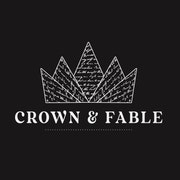 This etsy shop has some great metal bookmarks and pins, I've definitely bought a few things already and plan to get a few more of their bookmarks!
Samantha Paris Illustrations has gorgeous art prints and amazing candles! I got her Caraval and Daevabad boxes and hope to get more in the near future! (On a break!)
NoOne has amazing pin designs and I'm in love with like 110% of their stuff.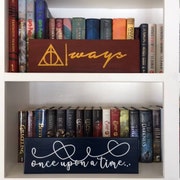 Bookish Signs has cute bookstagram worthy signs and also does not only custom sprayed/painted/stenciled edges on books but special editions as well! I've bought a few books off them now and they still have their preorders for Defy the Night up for grabs too! (They also recently did a bookish box as well!)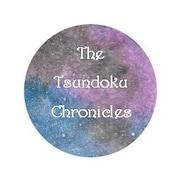 Finally, one of my favorite people and bookish business owners! This shop as custom painted edges for books available and a couple in stock usually and that's just the start! There are book boxes, bookmarks, and art prints as well! I definitely am a regular customer for the amazing bookmarks and have gotten 2/3 amazing book boxes that have been put out so far!
There are so many amazing bookish businesses out there! A few were on hiatus (Samantha Paris Illustrations is on a small one but you can still browse) and I hope to do another list post for this with those that open back up like Felfira Moon Designs! I would love to hear your bookish recs for small businesses too so please drop them in the comments.
Also please remember to check out my own shop on Etsy and share it if you get a chance!