Hey guys, just some light topic discussion to get our Thursday going.
Half kidding.
It's not light, but, it is something I've wanted to discuss!
It's an important topic and one that doesn't get enough discourse [outside of Bookish Twitter].
---
Picture it: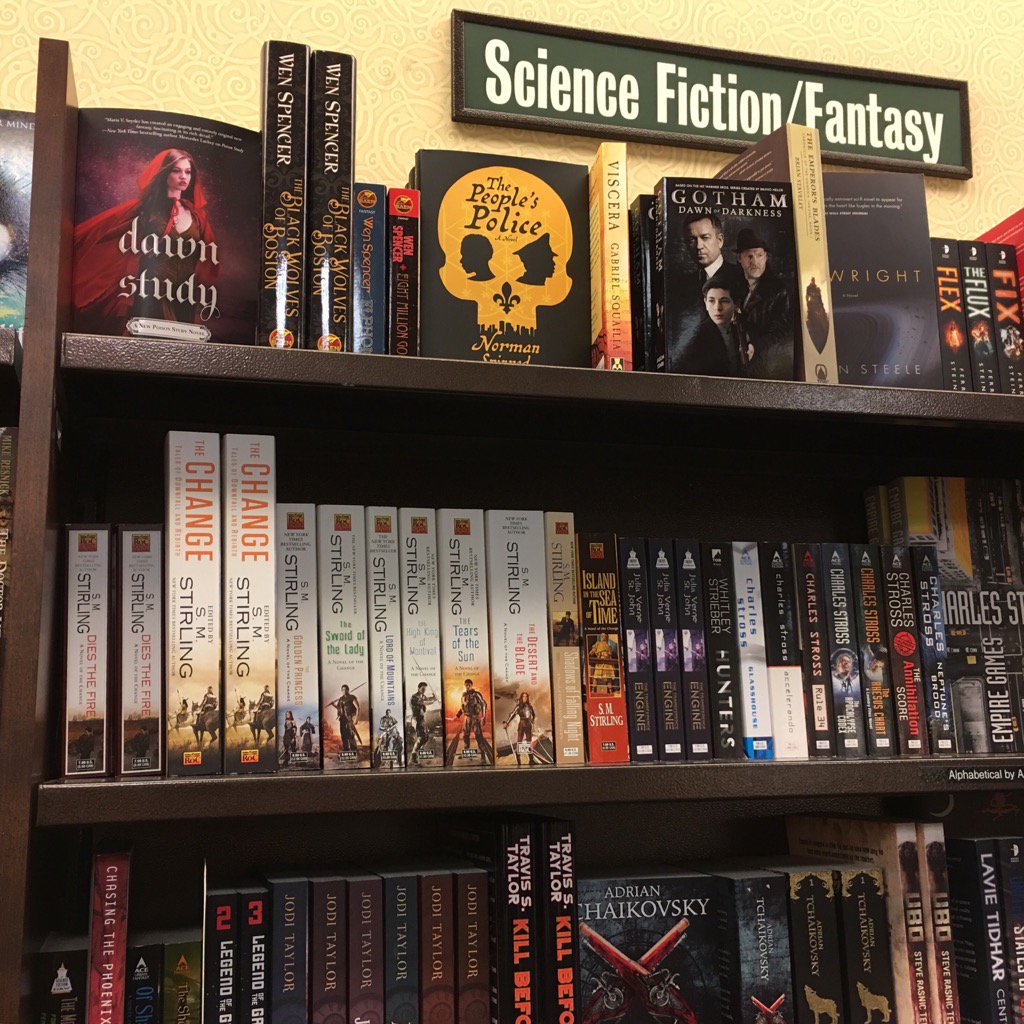 You walk into a bookstore, you browse the books, pick one or two off the shelves, maybe they're a cover buy, maybe they're on sale. [Ignore an auto author buy for the moment lol]
---
I would do this often, I would pick a book for its cover or simply because it looked interesting from the blurb. I never once thought of the author, what I knew of them, who they were, I was 'impartial' and really most of us can't resist books on shelves in this community lol.
You would think buying books this way leads to new favorite authors and books, and you would be right, but you know what it DOESN'T lead to? Authors of Color.
Why?
Because bookstores are not giving Authors of Color the same shelf space as white authors.
Is this changing? A little, it's a slow-going process, but in some places, it's happening.
Still…for the love of Doritos, why is it so slow? Why are we only just now getting to this point?
It's not just white authors, but specifically, those heavy hitters we all know and a lot of us love. Tolkien, Jordan, Adams, Sanderson, and with good reason, there are some great books! But why do I need a shelf at a store with 40 editions of each of their works?
I thought by just buying books from stores because I liked the titles, blurbs, or covers was the only way to do it, well not the only way, but it was how I did it.
Now, I realize, if I want to promote diversity, if I want a truly diverse bookshelf, then I have to look for books by AoC, and I have to promote them.
It does NO harm to promote Girls of Paper and Fire, or War Girls, I promise you if we all suddenly find a love of AoC books that Lord of the Rings will not vanish from the shelves, in fact, Lord of the Rings and other popular 'classics' have influenced a few of AoCs as well, so, why not acknowledge that we can love Gimli and still raise up, say, Fonda Lee's Kaul family in The Green Bone Saga.
Color blindness when book buying, it's not helping promote new books until we help Authors of Color acquire the shelf space that they have earned and deserved already for so long and have gone without. So, maybe we have 2 editions of Lord of the Rings and then room for The Poppy War, RayBearer and more.
I've been thinking about this for years. I realized when I saw Fonda Lee's Tweet that by not seeking out Authors of Color I was inadvertently promoting the lack of AoCs on shelves.
The Tweet for those of you who may not know or remember:
She didn't even specify Asian or authors of color, and people went crazy over this because these books re so great they deserve like five shelves to themselves…
But…
What if we just gave room to other authors?
Who are we really hurting?
So, I guess, if you want to promote diverse reading, you need to reflect it in yourself not only by being interested in new books but actively seeking out Authors of Color and promoting their works all you can, whether it's by reading, reading and recommending, or even using your bookstagram/blog/twitter to promote if you use these.
What do you think?
What are some amazing books from diverse authors?