A hauntingly powerful novel about how the choices we make can stay with us forever, by the award-winning author of The First Fifteen Lives of Harry August and 84K.

South Africa in the 1880s. A young and naive English doctor by the name of William Abbey witnesses the lynching of a local boy by the white colonists. As the child dies, his mother curses William.

William begins to understand what the curse means when the shadow of the dead boy starts following him across the world. It never stops, never rests. It can cross oceans and mountains. And if it catches him, the person he loves most in the world will die.

Gripping, moving, and utterly thought-provoking, this novel proves once again that Claire North is one of the most innovative voices in modern fiction.
My Review
Once more, my huge apologies for the late post, I've really just been bed ridden and cranky and sleeping when I'm not awake to be cranky.
But.
I got to read this book in between bits of my coughing and grumpiness and I did not expect the book to have such a profound effect on me, but it did.
Confession time this is the first time I've read a Claire North book [Or Webb or Griffin book] and so I went in with not knowing what to expect other than the basis of the book sounded SO intriguing.
William Abbey is a very complex character in his own emotions that he presents, but his actions are all driven by his reactions and instincts, it's really great to have such an in depth character. You're not meant to necessarily like Abbey but in learning his story, I think the important part is to understand him, to see why he made his choices for better or worse.
North doesn't soften the aspects of colonialism that are rather prominent in this book and I loved that. For so long to stretch your empire was seen as a noble thing, one used to justify almost anything, but even then not everyone would have seen it as noble, some knew, whether they admitted it or not, that it was wrong. An abuse of power and an abuse on fellow humans in the worst atrocities.
Abbey was a product of this time, not to justify what he did and didn't do, just that you learn that some people were simply not strong enough in mind or heart to do the right thing when it was so easy to just let things happen.
For Abbey this results in him being cursed and now, well, his eyes are open and he's left to continually travel the world in trying to outrun his curse.
Others see his curse as a gift, whether they are cursed or not, and some, those who have so long abused power in their noble works for the empire see it as a gift that THEY can use.
I would say though this story had a lot of tragedy in it, it also held hope, even if hope wasn't always the truth that people like Abbey, a truth-speaker, could know without a doubt.
While Abbey is cursed to flee from his shadow, it's never far and carries the weight of the truth of it, and if it catches up to him….someone he loves will die. But Abbey is not the only one to have this 'affliction' and I loved that we got to see how even power could try and corrupt and use such a personal curse for its own uses.
There's a lot of great moments in this book, twists and turns of the human heart that I didn't expect and honestly every page gave me something to think about.
A stupendous read that crosses over the genres of historical fiction, fantasy, and more.
I think it's certainly worth the read and North's prose is easily read with a sort of eloquence that makes it flow rather quickly. So despite the length of the book, it seems to fly by as Abbey shares his story with Sister Ellis.
I would say hands down this was one of the best reads of the year for me, I'd put it up there with some of my favorites now and I feel so incredibly lucky to have had the chance to read this.
It's just a story about the complexity of humans and their nature, and it's not always pretty, but it is honest and raw and there is a certain beauty in that.
Five cups of coffee from me, I'm off to go sleep more. Thank you so much to Orbit and Compulsive Readers Tour for a chance to read and review this honestly as part of the blog tour.
About the Author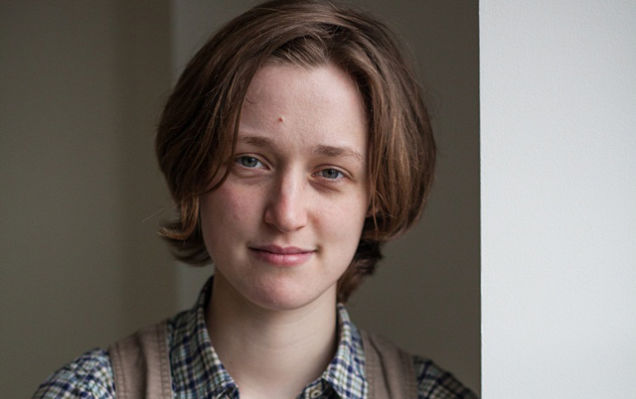 Catherine's first novel, Mirror Dreams, was completed when she was 14 years old. The book was published in 2002 and garnered comparisons with Terry Pratchett and Philip Pullman. She went on to publish a further seven young adult novels under her own name, earning her extensive critical acclaim and two Carnegie nominations for her novels Timekeepers and The Extraordinary and Unusual Adventures of Horatio Lyle.

While studying International History at the London School of Economics, she wrote an urban fantasy series for adults, writing as Kate Griffin. On graduating LSE she went to the Royal Academy for Dramatic Arts to study Technical Theatre and Stage Management. Throughout her training she continued to write, and while working as a lighting technician at the Royal National Theatre wrote her first Claire North novel, The First Fifteen Lives of Harry August, which became a word-of-mouth bestseller and was shortlisted for the Arthur C. Clarke Award. The follow-up Touch was described by the Independent as 'little short of a masterpiece', and her next novel The Sudden Appearance of Hope won the 2017 World Fantasy Award for Best Novel. Her recent novel The End of the Day was shortlisted for the 2017 Sunday Times/PFD Young Writer of the Year Award, and her latest book, 84K has been shortlisted for the Brave New Words and Philip K. Dick Awards.

Catherine currently works as a live music lighting designer, teaches women's self-defense, and is a fan of big cities, long walks, Thai food and graffiti-spotting. She lives in London.
The Rest of the Tour