It's time for the WWW Wednesday meme brought to you all by Taking on a World of Words
What Are You Currently Reading?

GoodReads Blurb: 

The second part of Arthur and Jo's strange adventures throughout the land of Discoucia, and a time when Archie the Water Goddess has made the ultimate sacrifice to rid the world of her nemesis, Cordelia Paradise, the Fire Goddess.

However, things rarely go to plan and Arthur finds himself at war with Archie's hidden agenda rather than the insane task that he has to help Archie complete.

Hidden around Discoucia in its sixteen major cities are sixteen gems that Archie must collect before a year is up. If she wins then Cordelia will disappear to another dimension and not return until she agrees to stop causing forest fires, volcanic eruptions and droughts.

Team Archie has Arthur and Jo, who both have the understanding that by collecting these gems a natural order can be brought back and maybe Jo's father will get well again. Team Cordelia has Alicia May, who has a talent for becoming anyone and a deep malicious streak; and Iren, who has a fanatical hatred for Archie, which Archie herself doesn't like to talk about.

Along the way they meet old friends and old enemies, as well as Archie having to perform miracles without the use of divine power. From the murky ruins of Tanalos to the haunted corridors of Ashin Dance Academy, the frozen caverns of Icester and the verdant streets of Proceur, the adventure will take them around Discoucia and beyond, unless Cordelia and Alicia May can stop them first…
My reaction so far: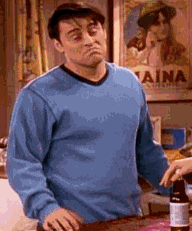 There'll be a Blog Tour post for this tomorrow, I'm refraining from giving it a star rating though, I'll give my thoughts and let you all decide.
What Did You Recently Finish Reading?

GoodReads Blurb:

Revolution, romance and technological wonders are all in a day's work for the decorated hero of Alavonia, Sir Arthur Pageon.

An acclaimed explorer and inventor, Sir Arthur Pageon takes his unofficial role as defender of the realm of Avalonia very seriously. A fantastical world, Avalonia is home to the Discoucian Monarchy, as well as monstrous creatures and secretive academies for the highly gifted.

Upon returning from his most recent exploits aboard on his personal flying galleon The Nostradamus, Pageon is treated to a hero's welcome and celebratory procession through the streets of Avalonia's capital, Evermore. Little does Pageon know he's being followed by a mysterious group known as the Purple Guard, whose devious leader is his estranged sister, Queen Lily Pageon of Harrha Island. Fiercely intelligent, Lily specialises in dastardly technological inventions with the aim of bringing down the Discoucian Monarchy so that she may reign as its dictator. However, the heir to the throne is one Princes Josephine Oladine, whose youth and royal position masks her role in the Discoucian Secret Service.

Joining forces, Princess Josephine and Sir Arthur's adventures will take them across the whole of Avalonia — from the fog-bound shores of Karga, to the secret underground shanty town beneath the frozen prison of Icester, south to the verdant city of Proceur and from there to the affluent Starfall Academy — in their quest to foil Lily's revolutionary plans.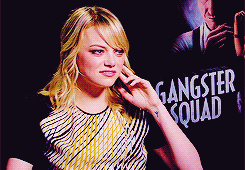 What can I say, it had a lot of problems, but a lot of creative ideas.
What Do You Think You'll Read Next?

GoodReads Blurb:

What if you can't stand where you are because there's nothing there? What if you don't want to end up anywhere else in case that's empty too? When life has lost its road map, sometimes the only way to get back on track is to get back on the rails.

The Seventh Train is a ride – a 'road movie' on the railways. It's a journey that Elizabeth invented; the only original thought she has ever had in her previously uneventful life. Unbeknown to her, she is not travelling alone. If only she'd pretended that the spare seat was taken.

With a wonderfully eclectic cast of characters, The Seventh Train takes its passengers on a journey from the tragic to the strange, arriving finally at hope. By turns heart-breaking, thought-provoking and hilarious, this tale is a life-affirming exploration of the human spirit via the British railway timetable! 

"Ingenious, great fun, and wholly original" – Fay Weldon CBE, on The Seventh Train
Another Blog Tour, remember I signed up for quite a few of these for the summer, and I'm really excited to read this one. Most reviews for June will be Blog Tour posts< Did I just copy and paste this from the last WWW? You bet your sweet Aunt Petunia I did.
I'm gearing up for the first #ComparingNotes and it will be on The Fever King, you can expect that to make a debut on probably Saturday or next week!