Hey everyone!
So last night was my final day attending the Edinburgh International Book Festival. I'm now poor and more than that, I hate going around Edinburgh when it's full-blown festival season.  [Road rage while walking is REAL for August in that city, folks]
Who did I go see?
The lovely Samantha Shannon again
AND
Holly Black!! [I have loved her books since I was like 15, which is half my life guys!]
Kirsty Logan did a great job panelling, asking questions and making sure that they were the sort of questions that could apply to both authors.
Also, I'm pretty sure there's some conspiracy that makes all authors really super at reading out loud.
[In general, I sound like a really unimpressed chipmunk, so like, obviously my author dreams are out the window, but I digress.]
The authors were asked about how they do their worldbuilding to introduce the readers to their worlds.
Samantha starts us off with the answers, talking about it's a balance as you have to avoid info-dumping but you still need to give a way for the readers to submerge into the world. There's also the difference with Fantasy in that a lot of times you don't need to understand the beginning of it, so as she read the book to her family who did not read a lot of the genre they had so many questions on the first page alone. This part cracked me up as she said they kept interrupting asking who the stranger in the sea was, why was he in the sea, and so forth. Seriously, my sides hurt from that panel.
Holly agreed on the info-dumping and that you have to try and not bring the story to a halt while explaining things to readers. The plot must go on!
When asked about their writings of female characters in the Fantasy genre, I mean we know that it's still pretty male-dominated but the women are slowly taking over but Kirsty had them speaking about what it was like, did they make the conscious choice to have their female protagonists or did it come naturally.
Also as they discussed the fantasy genre and talked about the dominating protagonists of it, Kirsty Logan gave us this gem:
Pale, Male, and Stale."
Such an accurate description of the genre.
Samantha Shannon wrote a book she wanted after watching Lord of the Rings, as we know Arwen is more prevalent and gets to be a badass in the movie versus in the books so when she read the books and was so disappointed, it spurred her to write the book she wanted to read.
Holly, on the other hand, said it was obviously a conscious choice to make female protagonists but it wasn't one she did for any reasons other than…
I'm a lady, writing about ladies."
And honestly, that's fair enough, because that's why I write female characters in my own hobby writing.
Holly then goes on to say she was about halfway through the book when she realized that the characters were almost all girls when reading The Priory of the Orange Tree. And her reaction was brilliant haha as was Samantha's response of,
It's because I tricked you by adding some men."
They talk veered toward their discussion of characters, we went into the 'strong female' archetype and dissection of it with Samantha while Holly said she loved characters who make mistakes but of course for women characters, as they discuss 'strong female character,'
Women [are] often punished for making mistakes."
And it's true, many times male characters do not face the same scrutiny and backlash that women characters do.
I won't give you a rundown of everything but suffice to say we also covered retellings, their purposes depending on their reason of writing the retelling and their story origin ideas and processes. This includes writing a standalone compared to writing series books and diversity in characters.
And I think I'll leave you all with these thoughts and end it here, for now, I will go into a post of my own about 'strong female characters' and diversity of characters and worlds another time built off this discussion!
Here are some pics of the books I had signed!
I was SO excited to have Holly Black sign these, and I LOVED that she was happy to see these editions and even complimented me on my upkeep of them despite having moved about 14x with them.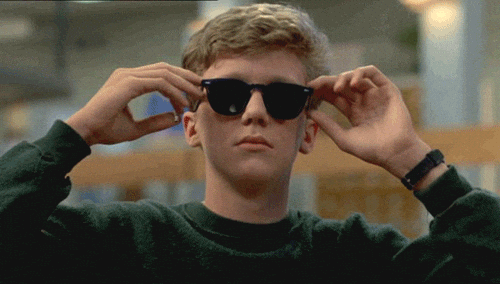 This was my second time getting a book signed by Samantha Shannon so I brought along my charity shop find of The Bone Season and talked with her a little, mostly telling her I already had Priory signed and I accidentally dropped it on my foot and almost died. I wanted to be way more …normal while talking to her but it was like 10:15PM, I was barely coherent.