Sit down my children, and let me tell you a story, a story of how Hermes shipping decided to play me the fool and make me want to flip tables.
My Fairyloot box was accidentally shipped to my old address, user error, but the people at Fairyloot were super nice and understanding, I explained I could probably get the box, but they said if not, no worries they would mail it to my new address when it got sent back to them, in the scenario that I couldn't get to it.
Cool, no pressure.
I get the Hermes App so I can keep an eye on the package, it says 'oh hey, we're going to try and deliver this on Saturday' and I'm like 'yaaas this is great because I'll already be around my old address then for family things. Perfect.'
Hermes: Okay we're gonna deliver this between 10-2.
Me: Cool, okay I'm ready.
Hermes: Oh okay make that between 12-2.
Me: Still not a problem! I've set my preference to leave it on the 'porch' so if I'm not there, that'll work out.
Hermes: Oh yea we got that preference. We got you.
Me: Awesome, that's a relief!
Hermes: *cackles*
Me: …Wha-what?
Hermes: We totally left it with your neighbour.
Me:…Wait, what?! Which one?!
Hermes: Idk, the one named Young.
Me: …I..I don't know their names! It's a complex, what's their number?!
Hermes: Peace Out.
Me: Nooooooo
I then proceeded to knock on every single neighbour's door asking if they had a black box for a Haley Flores at number 14. No one did, and then lo and behold, the last door we knocked on…
Me: Hi, did you get a package earlier today?
Neighbour: Yea, about half an hour ago, it was for number 11, I already gave it to them!
Me: oh…no. Well, do you know who Young is? They say my package went there.
Neighbour: Yea that's me, but I didn't get a package for number 14.
Me: hmm, maybe it was mislabeled…
I go to number 11, an elderly woman, and wait forever, we talk, she says she had the package but it was for her and she's already opened it.
Guys. I was like 'omg this old lady has stolen my Fairyloot box, what world is this?' But I'm also like 'well she's opened it and it wasn't a black box, it can't be for me, but Hermes says that's my package.'
I knock on the neighbour's door one last time.
Me: I'm so sorry but what colour was the package?
Neighbour: Oh, it wasn't really a package it was a large odd-shaped parcel.
Me: Ah, thank you…
We laugh about where in the world my package could be, thankfully the older woman did NOT rip me off and faith was restored in humanity and destroyed in Hermes.
I write this off as possibly being a loss if the tracking number was connected to the wrong package, well, who knew where the hell it could be and I told Fairyloot the odd update.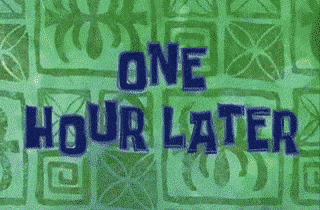 [Okay it was more like a couple of days later.]
Ahahaha, WHAT?
Well, it seems they duplicated the tracking number, and in the end, they left it outside the door of my old place on the 'porch' as requested and I was able to pick it up yesterday on my Husband's lunch break.
Now, onto the actual unboxing now that storytime is over!
This means…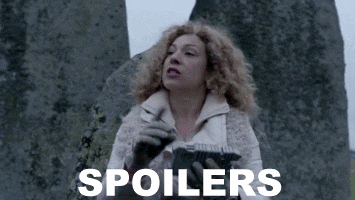 Okay, all cozy, let's get this started
So pretty…NOW GIMME THE MERCH
Lani Taylor quoted Sleep mask, and omg it's so soft! I don't use these, but considering I'm going on a long flight, this is going on the plane with me, YAY FOR EYE PILLOWS AND COVERAGE.
Ah…patch…very cute! But, I'm not a fan of patches, so, I've offered this up on Depop already, but, very cute!
SPIN THE DAWN WOODMARK!! IT'S SO PRETTY And I love this book![But also so fragile feeling, so I've put it somewhere safe, but it is gorgeous]
This was my favorite thing from the unboxing, it's divided up into months and is SO HANDY and USEFUL. YAY!
Of course, I'm a huge Potterhead, so, this is already on my Christmas tree and I adore this wooden ornament.
I've never used a phone holder/ring so, I'm really excited to try this one out, but, I plan on using it AFTER I get back from holiday as I use a wallet case at the moment and it comes in handy for holding things lol.
The Tarot cards are GORGEOUS and from 'Stalking Jack the Ripper' but…if you all read my review of it, you know I am not a fan, so, I've put these up on Depop too lol, but they are incredibly pretty!
Could..could this be, a secret box?!
IT IS! And guess who has put all her bookmarks in this already? That's right. This Girl!
Gorgeous, right? I am in love with this and plan on framing it I think…and now…
The book
I admit I had not heard of this, it's gorgeous though and has lovely black sprayed edges. I plan on joining in the Fairyloot read-along for this.
So there we have it, the saga of getting and unboxing my Fairyloot November 2019 Box