Hey guys, another late post, after November 5 I should have my charger here and will do some mega bloghopping aaaaand, hopefully get back to a more normal routine.
For my birthday we had a busy time with the move and all, and when my husband asked me what I wanted for my birthday I asked if I could get the October Fairyloot…and of course he got it for me because we were able to afford it and he's amazing.
So here we goooo
[SPOILERS AHEAD]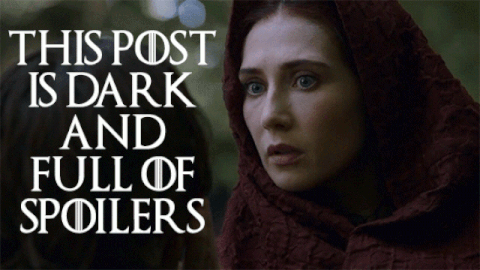 Another pretty box which I will SHRED OPEN.
I don't feel bad for like ripping into this, I was way too excited given that it had vampire things in it. VAMPIRES. OCTOBER. ALL THE YES. And another awesome quote on the box too.
But what's next….what's inside? DUN DUN DUN
Amazing art stuff, love the Fairyloot bookmark! I'll be getting rid of the tarot cards and the Vampire art print. Beautiful art but these weren't my things, I'm also passing along my Twilight sticker to someone more deserving than I. BUT still, look how gorgeous the art is on these things!
Please try to ignore the dog hair. I vacuumed RIGHT before I took these photos, and the dog came along and shook herself on the rug as I took photos….she's an ass. ANYWAY. I was really really really really [really x100] excited for these coasters. They are so amazingly aesthetic and we actually needed coasters too, so, two birds with one stone as they say. LOOK AT THE ADORABLE BAT! Onward we go!
Guess who already wore this hat a couple of times? Me. Get it? 'Bite Me?' Vampires? Ahahaha….Okay I thought it was hilarious. I did get some odd looks though wearing this as I dropped the kid off at school…oh well! It's really warm and cozy, I was afraid it would be maybe too light when I heard people mentioning getting a beanie, but it's a good material and I love it!
I'm a huge Dracula fan as I unashamedly admit to loving almost all adaptations to it along with the amazing original tale, so, this book sleeve, I screeched like a small child on Christmas. [Do they shriek? I feel like mine shrieked] and then I found out it had a zipper and it was like finding out a dress had pockets. I LOVE IT. Living somewhere where it rains so much [lol so, so much] I find that a book sleeve goes a long way here, an extra layer of protection for my books crammed in my backpack on the train.
I always need more candles, like, I burn through them like I go through candy. I can't help it, they smell nice and make me happy and make me feel cozy. So, give me an Anne Rice Vampire inspired candle that smells freakin amazing, and I will forever love you. Do you hear that Fairyloot? You've sucked me in!! Anyway, another great candle, and I am really enjoing the mix of scents, but especially the blood orange. [Get it? BLOOD orange? Ahahaha]
We also got a pin, and I was so excited over it that I immediately put it on a pin banner that I got for my not collection of pins and didn't want to take it off. Look at that bat! [Yes it's the bat one!] I don't really buy pins though I did splurge for the YALC Priory pin and bought the Phoenix Rider one, because, well #FirstRidersStreetTeam. The rest are just free ones I've gotten with preorders and the like, so getting the bat one made me super happy, it's so cute!
Okay, are you all ready to see the book? Yaaaas? If not, look away!
Or don't
I included the Author interview, the letter from the Author and the awesome French Quarter map that came with this box. I went to school in Louisiana, no, not in New Orleans but I did go there a few times and have some great memories associated with it and I love architecture in the French Quarter [Built by the Spanish btw] and so having this book set in New Orleans with Vampires and mystery and amazingness, I needed it. So this is how we ended up with the October Fairyloot 2019 unboxing, because of this book haha, however I've loved most of the things in it and I can't wait to get to wear my hat more and read this beautiful edition of 'The Beautiful' look at those sprayed edges!! LOOK AT THEM!
Did you get a box this month, or did you get something at all this month that you're just raving about it?  Let me know in the comments!