It's that time of the month again where I watch Netflix as I struggle to list out the books I read. BUT this also means that tomorrow is October!!! Remember to click on the pics to be taken to either my review or the GoodReads page.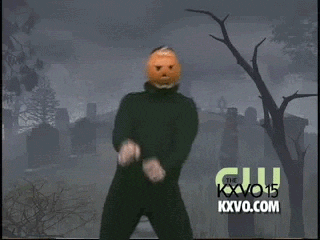 So this is new but, Currently Unrated:
[I have no idea what to do with this one, so, it's remaining unrated for now.]
[Rounded to Three cups for the blog tour, it's more of a case of me just not being capable of enjoying 'sappy' romances]
[I've rounded this up to 3 on GoodReads, it's got a really interesting plot but I felt like things needed to be fleshed out more, and sometimes the style seemed a bit immature, but, I think it shows a lot of promise as well and I liked the ending! I'll be writing up a full review later. The author was nice enough to send me a copy, so thank you for that!]
Total Count: 27
Still Currently Reading:
[I would have finished it if it were not for all the damn tours I signed up for, but I adore this book so far]
Favorite Posts from around the book blogger-verse
Kal @ Reader Voracious: 6 Books to Haunt You this Spooky Season
Clo @ Cuppa Clo: How We Manage School And Blogging (ft Jayati @ Its A Coffee Addicted Bibliophile)
Clo @ Cuppa Clo: Reality of Being a Book Blogger
Kelly @ Another Book in the Wall: A BOOKWORM'S GUIDE TO REMOVING STUBBORN STICKERS
Isabelle @ BookwyrmBites: My Long-Term Relationship with Fanfiction
Lauren @ Northern Plunder: The Importance of an Author's Online Presence | Guest Post by Bronwyn Eley
Sam @ Fictionally Sam: Ultimate Guide To Stories That Have Bisexual Representation
Sam @ Fictionally Sam: BE Autumn Announcement
Patreon Shoutout Section
Thank you to Sam @ Fictionally Sam for being my first patreon!!! If you haven't seen her blog yet, you should definitely check her out, she's got great content and an amazing blog look.
What I've Posted
The 'Strong' Female Character Archetype
Bookending Autumn Approaches!!
Cover Reveal: Windborn by Mary Fan
Favorite Thriller/Mystery Books: The First Half Of 2019
Tag Time: Buffy The Vampire Slayer
This month was pretty much a blur of Blog Tours, and as much as I absolutely adore books, I will from now on limit myself to no more than 10 blog tours a month starting in November. [There is 11 for October as I forgot about one I'd already signed up for yonks ago lol]
I didn't get to go to the Jay Kristoff event in the end but I was so happy that I was able to give my ticket to someone who really wanted it. BUT I am going to see Leigh Bardugo four days before my birthday, YAY. AND the husband is coming with me!
Expect my first Illumicrate Unboxing probably tomorrow, so, be warned, spoilers will be there. Also, we may FINALLY be moving in October, it looks promising! This means I may be a bit absent in the community but I promise that I will be around as much as I can. Especially with BE Autumn! I can't wait to do my hosted posts and I can't wait to read everyone else's posts.